Till Brönner (tp., flh., voc.)
*not booking DE/CH/AT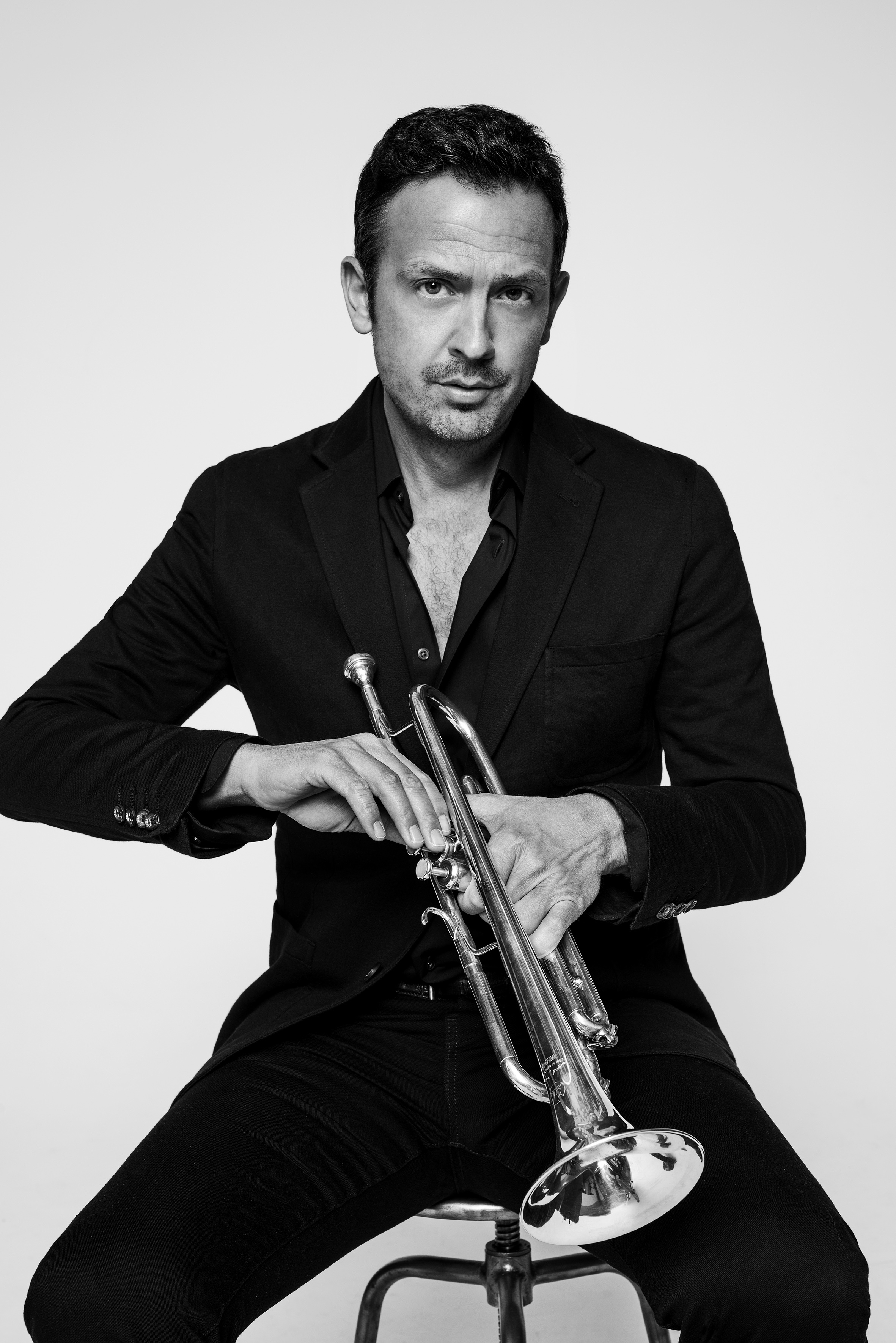 BIO
Two time Grammy nominee Till Brönner, is the most popular German jazz musician and nation's biggest-selling jazz artist of all time! The trumpeter, flugelhornist and crooner, is undisputedly one of the world's best jazz trumpet and flugelhorn players.
Born in 1971 near Dusseldorf, Till Brönner is considered a trumpet virtuoso, but his exceptional sensitivity for sound and melody has also brought him the reputation of being 'the German Chet Baker''. Brönner comes from a family of musicians and enjoyed a classical education followed by studying the jazz trumpet at Cologne's Music Academy with the late Jon Eardley, one of Charlie Parker's and Chet Baker's allies at the time. His prominent teachers include Prof. Malte Burba and the American jazz trumpeter Bobby Shew.
Brönner first came to fame as a soloist in Berlin's famed RIAS Big Band, the perfect training ground for learning to groove with a perfectly synchronized ensemble, mastering a rich and varied repertoire and perfecting every note of every number. His first album, Generations of Jazz with Ray Brown, Jeff Hamilton, Frank Chastenier and Grégoire Peters, was released in 1993. It immediately won the 'Preis der deutschen Schallplattenkritik' (German Records Critics' Award). From then on he played with international greats such as Dave Brubeck, Tony Bennett, Mark Murphy, James Moody, Monty Alexander, Nils Landgren, Klaus Doldinger and Joe Sample. Since then, Brönner has steered his career through a series of different phases, including making a name for himself as a producer through his work with artists such as Hildegard Knef and Thomas Quasthoff and, very significantly, discovering his own singing voice.
His numerous encounters include greats from both the jazz and pop world like Dave Brubeck, Herbie Hancock, Annie Lennox, George Benson, Melody Gardot. Hildegard Knef, Madeleine Peyroux, Kurt Elling, Carla Bruni, Michael Brecker, Al Di Meola, Chaka Khan, Natalie Cole, Al Jarreau or Michael Franks to name but a few. In April 2016 he was invited to the White House in Washington to perform at the annual International Jazz Day Concert by Unesco – hosted by President Barack Obama.
His latest album On Vacation featuring piano icon Bob James was released end of 2020 with Sony Music Germany