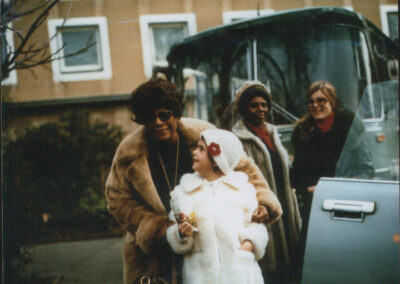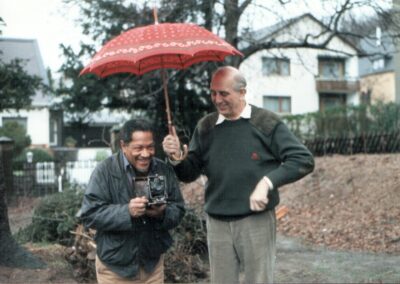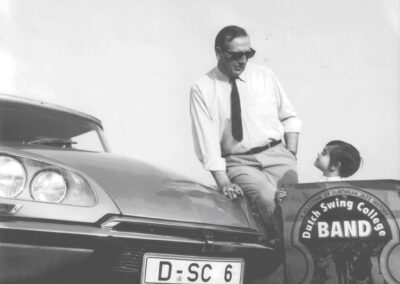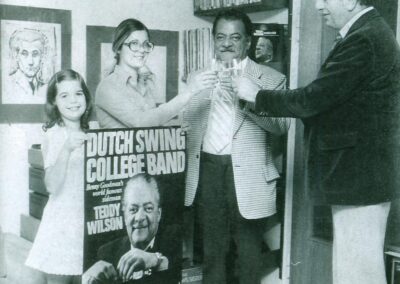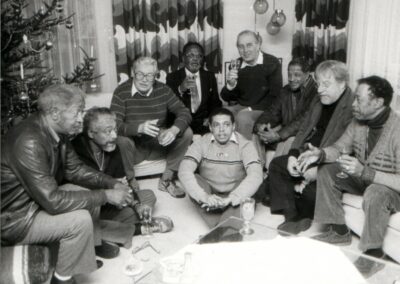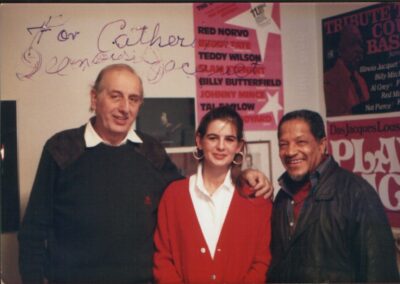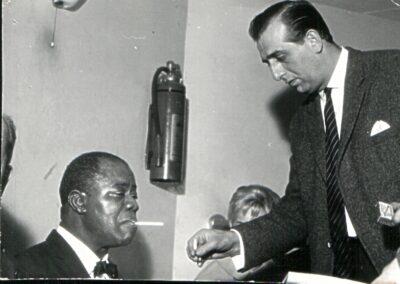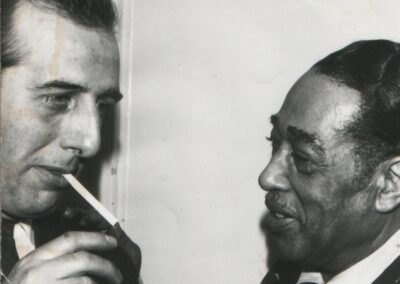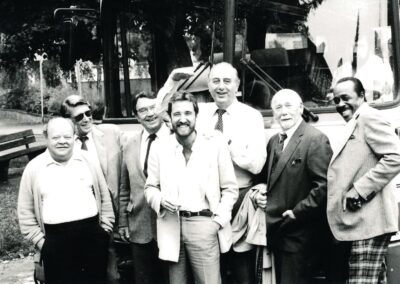 COMPANY HISTORY – Just Jazz International / Konzertdirektion Mayer
Since 1960
"Just Jazz International" / Konzertdirektion Mayer is one of the oldest and most respected booking and artist management agencies in Europe.
Specializing in jazz and jazz-related music, Just Jazz Intl' was founded in 1960 in Cologne, Germany by Gerd Mayer. Today, the business is run by his daughter, Catherine continues to thrive due to its culture of integrity and a well balanced mix of love, passion and devotion for music. With decades of industry knowledge and valued, long-lasting global contacts, Just Jazz Intl' has had the great honor and pleasure of working with some of this planet's greatest Jazz musicians over the past 60 years. For more than six decades, Just Jazz has achieved a remarkable international reputation, and continues to forge and foster relationships with artists, producers and festival, clubs and organizers world-wide. Although based in Cologne/Germany, Just Jazz Intl' operates world-wide – Germany being a small but important part of the international Just Jazz nextwork.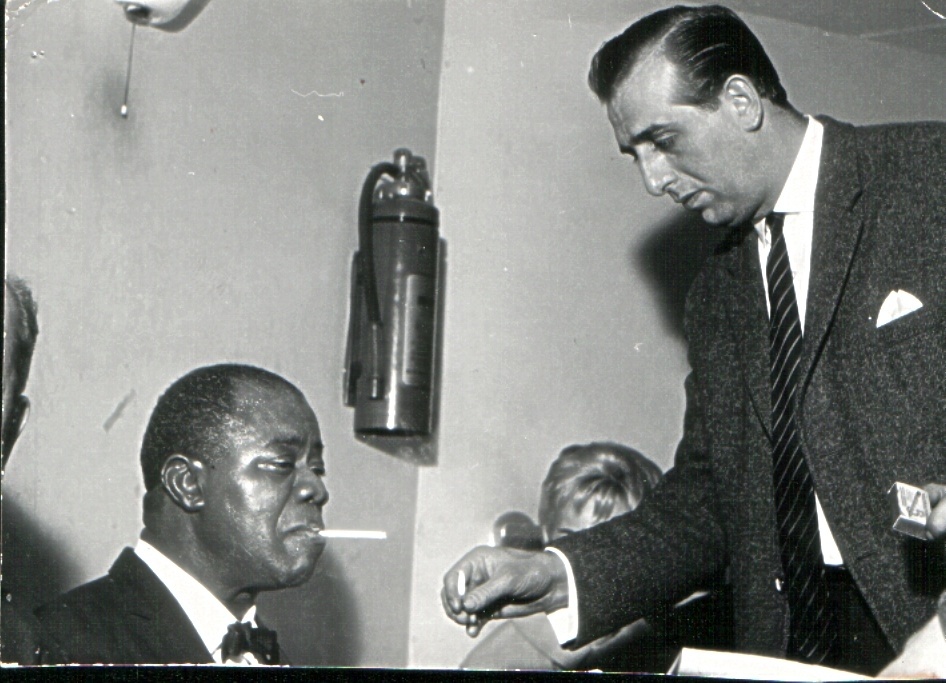 Gerd Mayer - Founder
Gerd Mayer discovered jazz during World War II while peeling potatoes. At 14 years old, already a soldier, he was assigned to the kitchen – preparing meals for his mates and listening to jazz, or as the Nazi's called it "degenerative art". Such an offense meant risking a prison sentence, but the jazz fever had taken hold and Gerd could not stop listening in secret to his idols on AFN an BBC. After the war had ended, he became a businessman and organized festivals, concerts, riverboat shuffles and jazz seminars. He spent much of his vacation time on the road before founded Konzertdirektion Gerd Mayer/Just Jazz Intl with his partner, Helmut Falk in 1960. After Helmut's passing, Gerd and his wife, Jacqueline continued to establish the business working with the Dutch Swing College Band, Europe's leading jazz band at the time. He organized numerous concerts throughout Germany and became a pioneer agency on the German jazz scene, bringing US guest artists (his idols) to post-war Europe. At this time Just Jazz Intl also operated as a local promoter working with artists – such as Louis Armstrong, Duke Ellington, Ella Fitzgerald, Shirley McLaine, Oscar Peterson, The Manhattan Transfer and many, many more. Gerd Mayer also put together individual AMERICAN ALL STAR BANDS with greats in jazz, including Teddy Wilson, Slam Steward, Freddie Green, Buddy Tate, Red Norvo, Sam Woodyard, Illinois Jacquet, Clark Terry, Joe Newman, Harry Sweets Edison.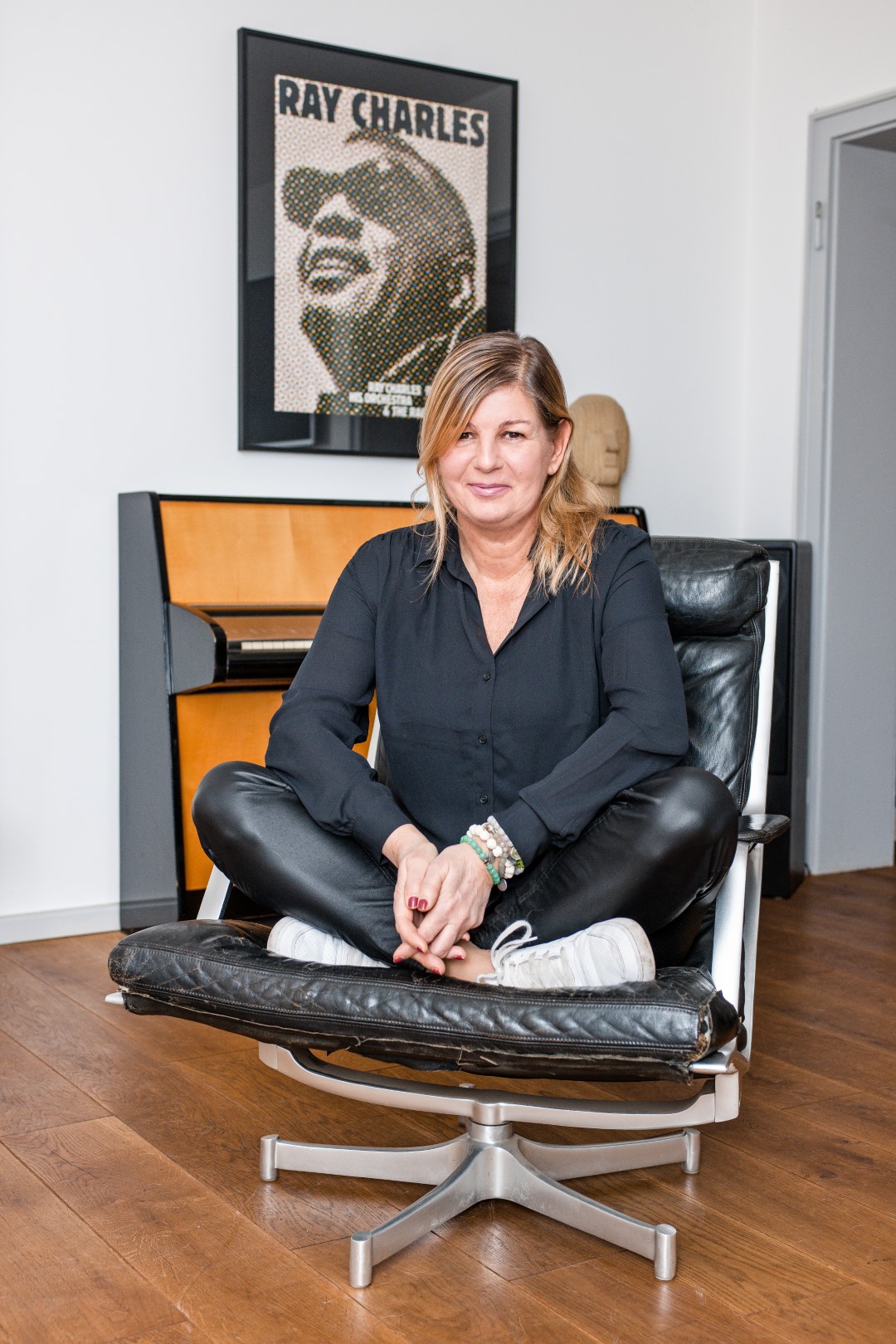 Catherine Mayer - Chief Ninja Warrior
After the passing of Gerd Mayer in 1996, Just Jazz was taken over by his daughter, Catherine. Growing up, much of Catherine's "father-daughter" quality time was spent at her father's concerts and surrounded by music. It wasn't uncommon for a tour bus packed with traveling musicians to pull up in front of their house for a "family style" meal – her mother cooking and hosting, often with very short notice. As a child, Catherine was blessed to meet many greats – including Ella Fitzgerald (who wanted to adopt her) and "Uncle" (as she called him) Teddy Wilson. At six years old, she was hanging out at soundcheck with The Manhattan Transfer… who would have guessed she'd represent them internationally one day?
A former tennis pro and law major at the University of Bonn, Catherine has continously worked to modernize the agencies jazz roster to create a wider audience for this music. Mainly an international booking agent, Catherine also manages artists, coaches, produces and consults with various promoters and venues world-wide. Catherine believes that the combination of hard work, passion, professionalism, fun and adventure leads to success – along with a network of trusted partners who share the same values of integrity, fairness, honesty, respect of others and love for music.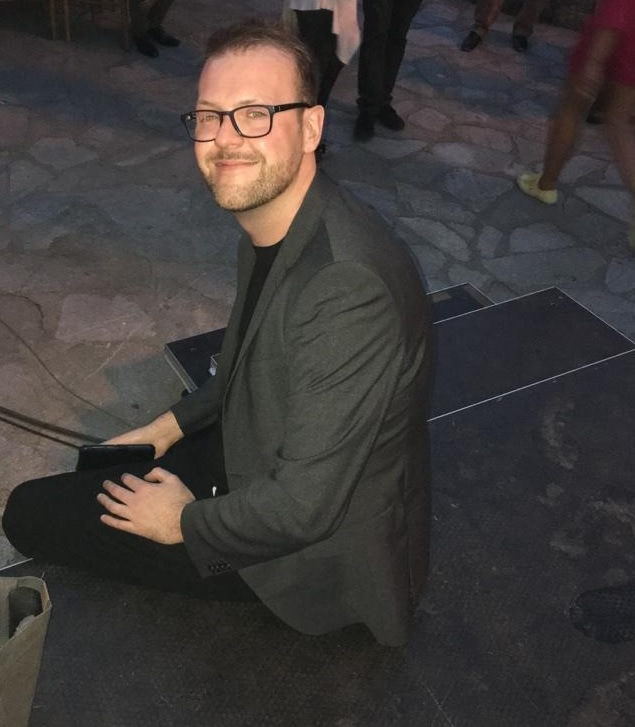 Andy Lindsley - Contracts & logistics
English-native, Andy Lindsley has been with the Just Jazz team for over thirteen years. He is an event and tour manager and has overseen contracting, PR and logistics. Andy is a calm soul in the office and in-demand on the road, working with artists like Take 6, Patti Austin and Till Brönner.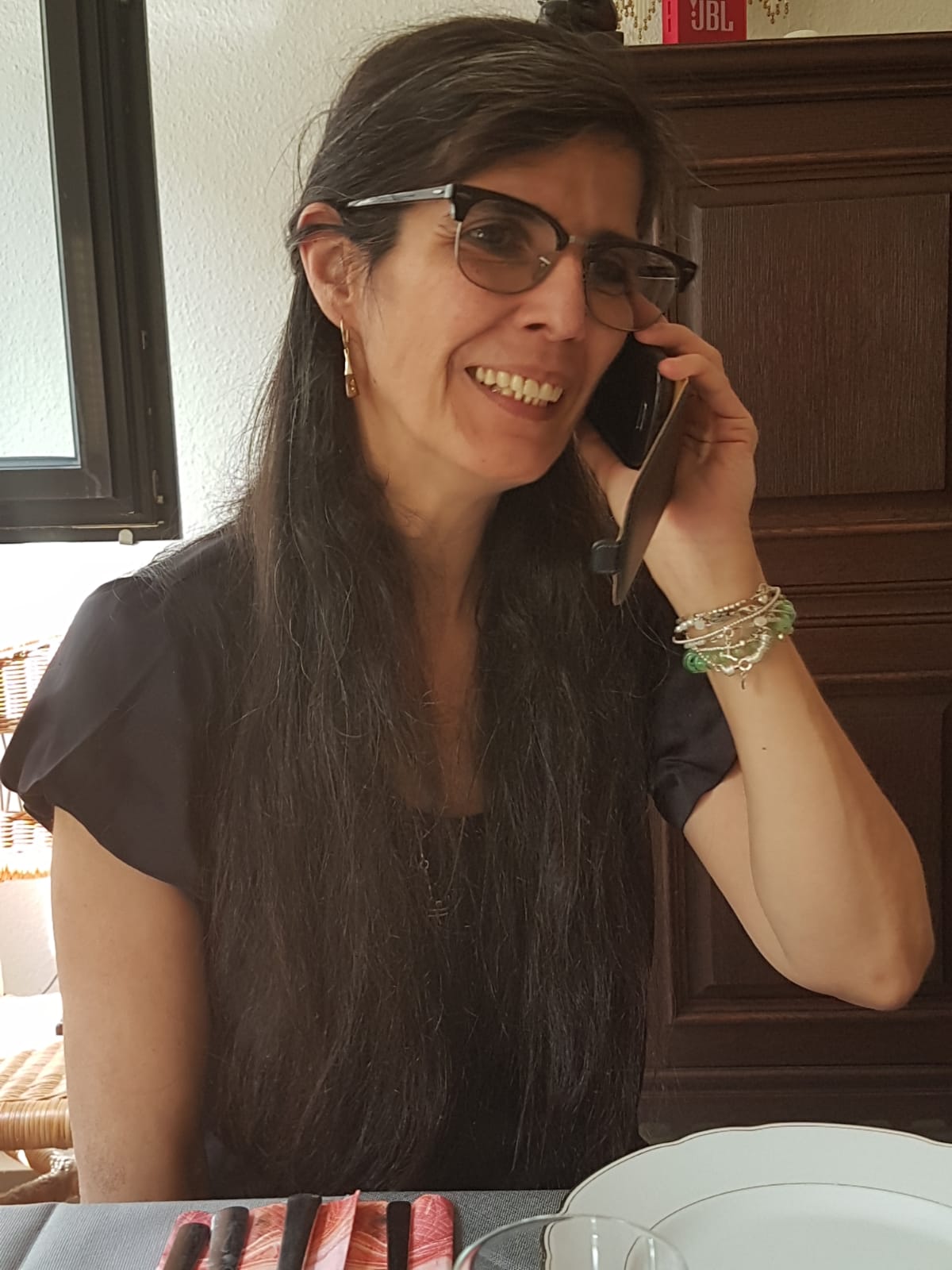 Petra "Jo" Johansen - Project Manager
Jo has been with Just Jazz since 2009, having worked in the film and music industry for over thirty years. Jo has served as a project and tour manager for numerous Just Jazz artists, including Ivan Lins, the Count Basie Orchestra and the Three Ladies of Blues.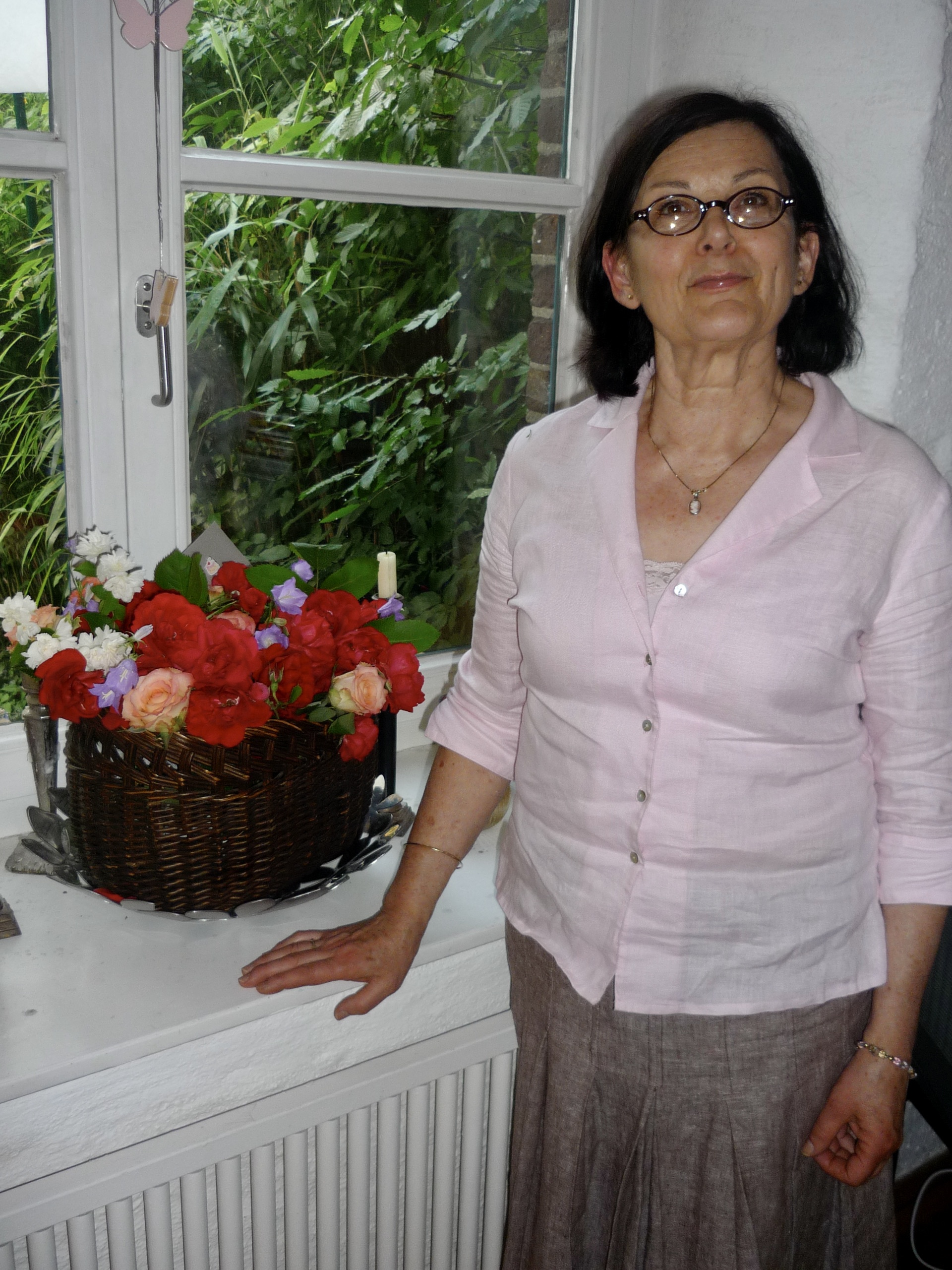 Jacqueline Mayer - Heart and soul of the office
French-born, Jacqueline Mayer has been a jazz lover all her life. Married to Gerd, and mother to Catherine – she has "seen it all" when it comes to the Just Jazz enterprise. She is the heart and soul of the office, an extraordinary cook and hostess, and keeps the accounting and everyone in line.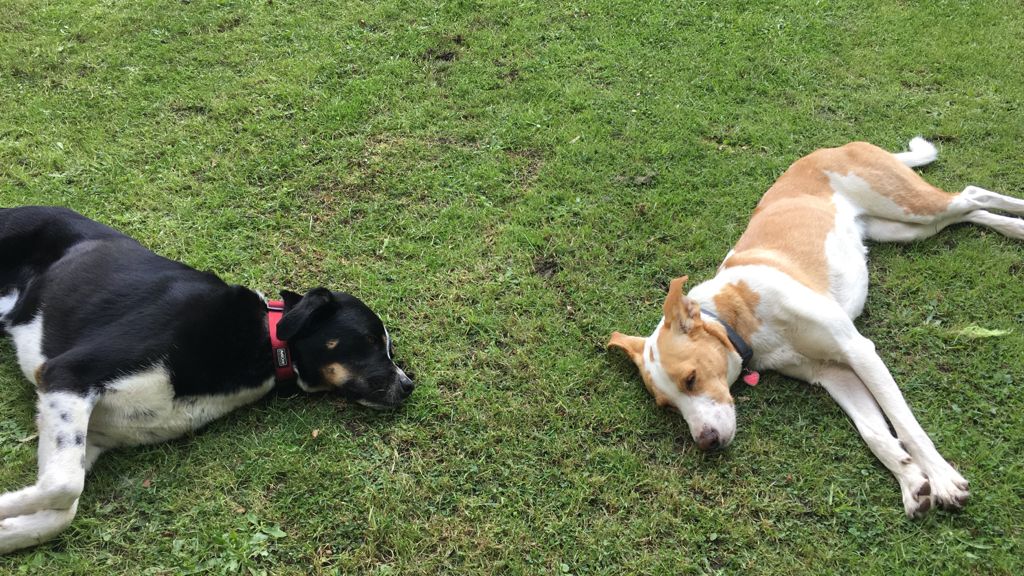 Tappas & Oliva - Security