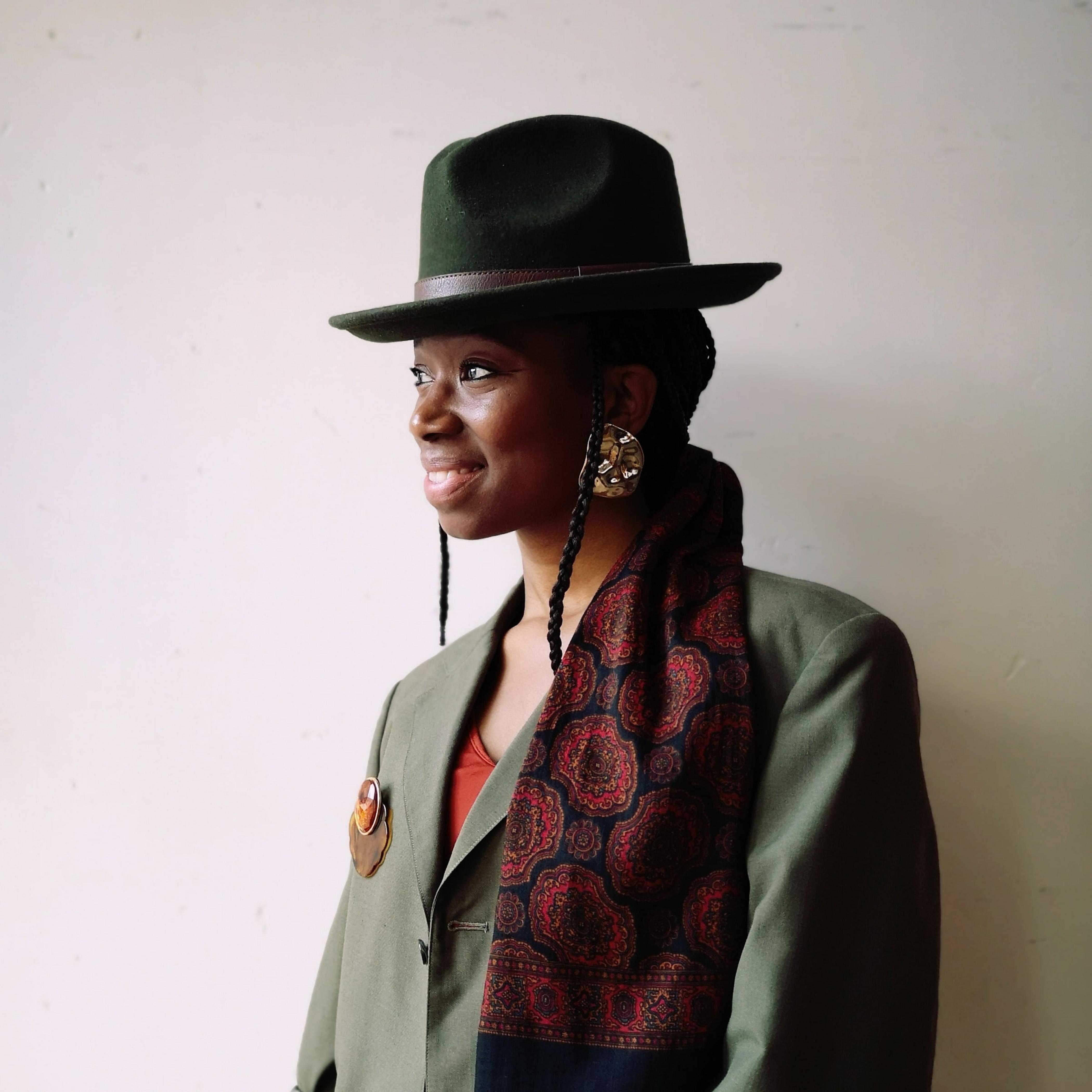 BIO

Singer, songwriter, guitarist and producer Sabrina Starke has become famous with her debut Gold Album "Yellow Brick Road". She is a multiple award winning artist and self -empowerment ambassador with Surinamese and Dutch Roots.
Sabrina has won several prestigious awards for her soul-soothing music, including two Edison Awards (Best Newcomer of 2009 & the Edison Jazzism People's Choice) and two Radio 6 Awards (Best Album 2013 & Best Song 2015). In less than a decade Sabrina has released 5 albums (and a multitude of singles). In 2008 she released her debut album "Yellow Brick Road" and the single 'Do for Love'. When Blue Note picked up on it and decided to re-release the album, it stayed on the album charts for 52 consecutive weeks and became certified platinum.
For her 4th album she collaborated with the world-famous Metropole Orchestra. Recording the music of the legendary Bill Withers whose music has been an inspiration for her. 'Lean on me, the songs of Bill Withers' were released on May 3rd 2013. Worldwide hits like 'Lean on Me', 'Ain't No Sunshine' and 'Just the Two Of Us' to name a few, were among the selected songs for this album.
It was produced by Grammy award winning music arranger and composer Vince Mendoza.
"I am not only flattered. I am impressed. Thank you Sabrina for lending your wonderful voice to these songs. You are gifted and a gift to the world." – Bill Withers
The 5th self titled album "Sabrina Starke," was her most personal album. The topics she sang about were black awareness, identity, and personal growth. She achieved another milestone by producing this album herself. A dream came true for her. For that album she created a powerful and memorable album cover with 37 black women achievers from the Netherlands.
2018 marked another turning-point because of the 10th anniversary of her singing- career. 2018 was a special year for Sabrina Starke. On September 28th she released her 6th studio album 'Underneath the Surface'.
The new album has become another storybook about herself. Rooted in soul, hip-hop, folk and blues she invites the listener to look closer into the layers of their own lives. The album is all about self- discovery and self-acceptance.
To support the album and to build further on her social mission to inspire, Sabrina debuted as an art curator of the exhibition 'Who do you think you are?' where visitors could explore the beauty and complexity of a multi-dimensional identity through the eyes of 9 local and international artists. From September 28 until December 2nd of 2019, art and music lovers could visit and participate in this multi-disciplined experience at TENT Rotterdam.
From October 2019 Sabrina she collaboration with 'the Jazz orchestra of the Concertgebouw' conducted by Dennis Mackrel' to share the story and music of her biggest inspiration 'Nina Simone'. After a successful tour in the Netherland, they expanded abroad to Italy, China and other countries in Europe.
In 2020 she wrote the title song "Learn to Love" for the movie of Ida Does 'New Light'.
For 2022 she teamed up with the label Zip Records again to release a new album called 'Our time Our music. An album project dedicated to collaborating with other inspiring artists. On March 25th she will release the first single 'Paradise' featuring the artist 'MaikalX' from the Netherlands.
The project contains singles releases and online video content about the studio recording & songwriting process of these new songs. She will tour throughout 2022 in the Netherlands with the OTOM project.