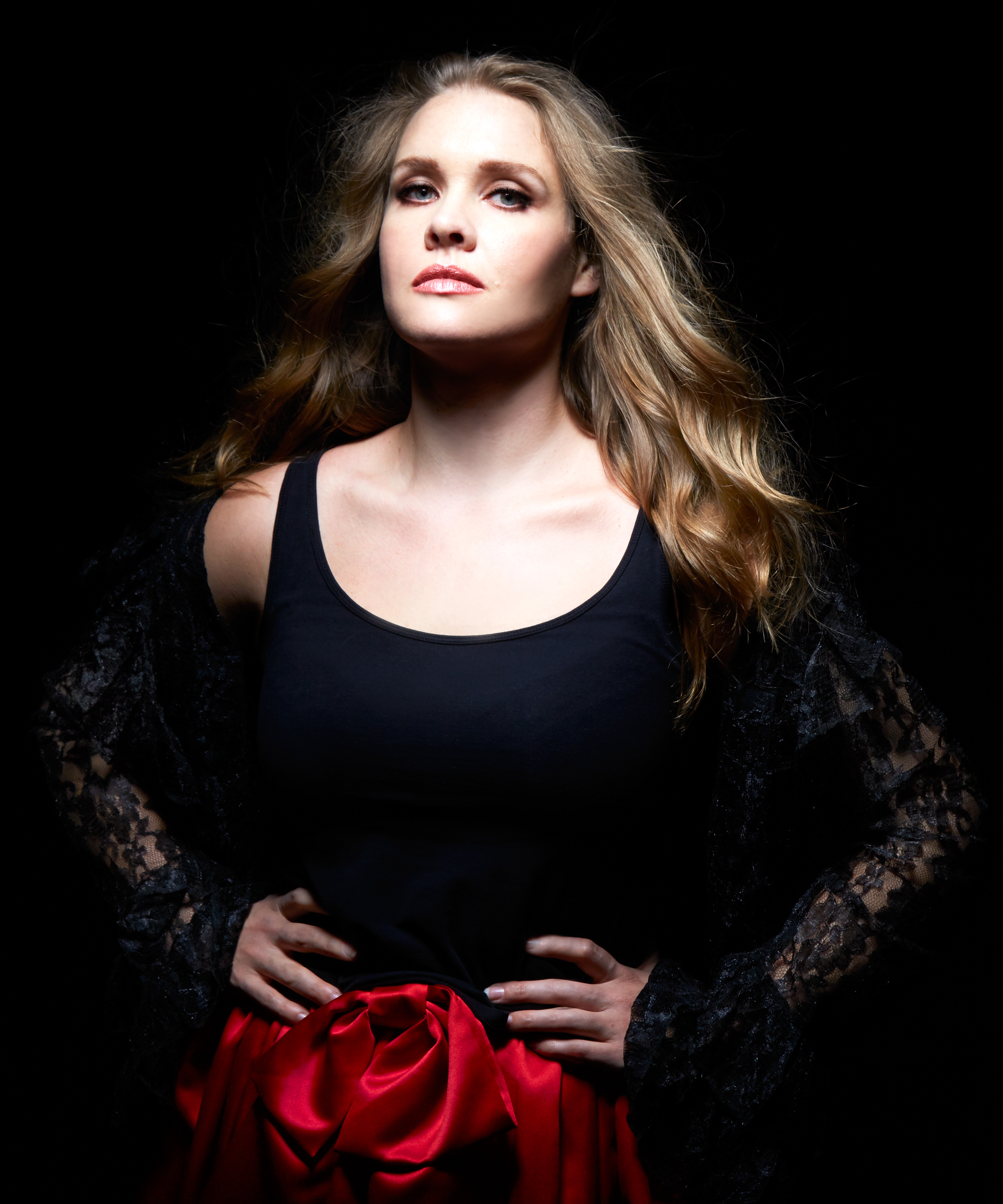 BIO
Singer Polly Gibbons is a growing presence in the international Jazz scene. She has already been nominated twice as Best Jazz Vocalist by JAZZ FM and the BBC. Fully embracing the inspiring expansiveness of American Jazz, Blues, Soul and R&B, her career as a vocalist, composer and live performer is influenced by these genres. She has a sound and style that gives off sparks. It's raw, raspy, and full of heat; it sputters and growls, carves out funky grooves, and wails into the skies. 
"Polly Gibbons is unmistakably a class act, getting classier fast." -★★★★ The Guardian
"I love her voice, really soulful. Can't wait to hear more of Polly…" – Joss Stone
"Gibbons is a jazz talent whose voice is also steeped in vintage R&B with shades of Aretha Franklin… A programme that sensitively mixes standards and originals." – The Sunday Times
But Gibbons is hesitant to define her music as strictly jazz; her eclectic repertoire and the ease and style with which she performs it, have led her to appear at a variety of music festivals and venues: from the prestigious Royal Albert Hall in London opening for George Benson and Gladys Knight, or for Bozz Scaggs at the famous Montreal Jazz Festival. Equally, her fans might find her performing a weekly residency with her band at the legendary Birdland Jazz Club in NYC, Ronnie Scott's in London or at the funky new venue Rudy's down in Nashville. Her music and her voice have a broad appeal to music lovers – and her ongoing touring over the last few years in the USA has garnered her many new fans.
One might ask how a farmer's daughter (one of seven siblings), who grew up in a small market town in Suffolk, England, came to sing in some of the greatest venues in the world? Gibbons grew up in a family that loved various types of music and although acting was her first love, she first began to experiment with vocals at 13. The well-known British vocalist, Ian Shaw, helped her secure her first gig in London at 17. Then she was off! She released her first album, My Own Company in 2014, and soon afterwards she was contacted by the American producer, George Klabin, President of the established USA label, Resonance Records, a division of the non-profit RISING JAZZ STARS, INC.
It was at Resonance Records Beverly Hills studio where Gibbons recorded Many Faces of Love, released in 2015. Touring the country from Oklahoma City to Minneapolis to New York City in support of that CD began a new career phase for Gibbons . She soon returned to the States in the Autumn of 2016 to begin work on her second album for Resonance: Is It Me…? The album was released in April of 2017 and several new touring periods (in the USA, Europe and Asia) began, attracting critical acclaim from many music critics and periodicals. American music magazine, DOWNBEAT, for example, compared Gibbons to a female version of the highly acclaimed vocalist, Gregory Porter.
In the Summer of 2018 the dynamic young vocalist spent three months in NYC exploring both the eclectic music scene in the city and some of its best musicians, as well as taking on the challenge of her first live recording – her third for Resonance. It took place over two days in June at the famed Powerstation/Berklee NYC, and was staged in front of a live audience.
It was an exciting event, made even more special by the presence of several All-Star Band Gibbons members who had worked with Gibbons on both the East Coast and West Coast, as well as in London: the keyboards were represented by the remarkable musicians Tamir Hendelman and James Pearson on the acoustic piano, and Shedrick Mitchell held court on the Hammond B3. The rhythm section featured Gibbons's long-time guitarist, Paul Bollenback, along with the versatile drummer Mark McClean and Richie Goods who performed on both electric and acoustic basses. The repertoire chosen for the new 12-track CD represents the vocalist as both a singer and a songwriter, and features her original title track, All I Can Do, as well as another track co-written with the pianist and Gibbons's long-time collaborator, James Pearson, entitled If You Had The Chance. The remainder of the album features tunes as diverse as Prince's Nothing Compares to You, a very unusual and delightful version of the great Cole Porter standard, Anything Goes; and the Duke Ellington classic, I'm Just a Lucky So and So.
All I Can Do was released in February of 2019, supported initially by a tour of the West Coast, followed by performances in both the Midwest, the East Coast and the UK. As Gibbons reflects on her career so far, she says, "it's a fascinating journey that's constantly in flux, there are always exciting new goals to work towards." The vocalist and songwriter is definitely on that road, and she is on the way to new and extraordinary musical destinations. Stay tuned!!