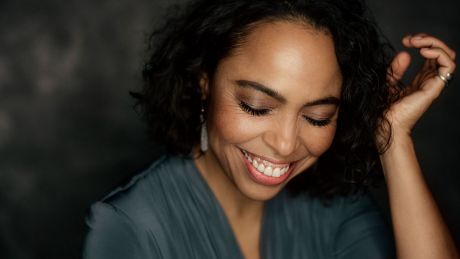 BIO
Pat Appleton
Soul, Pop, Lounge, Jazz singer-songwriter Pat Appleton is known as the voice of legendary sound collective, multiple selling act De-Phazz, touring the world extensively since 1998. 
She continues to supply this group with her lyrics and lead vocals to this day. She's been hailed as "one of the most important new voices of contemporary German Jazz" (3Sat) while Germany's leading women's magazine, Brigitte says: "Pat Appleton sings like a goddess: purring, enticing, wonderful."
Appleton performs with her own band, and as a duo with Matti Klein. With three solo albums released, she has also guested multiple times with musicians and ensembles such as the Nighthawks, Jazzkantine, Naoki Kenji, Airmate, Sinan Mercenk and The Bahama Soul Club – as well as nine albums with De–Phazz.
With The Mambo Craze, Pat and De-Phazz finally reached international acclaim. They received two German Echo nominations and entered the German Top Ten with the album Daily Lama. The album Death by Chocolate remained in the Jazz charts for countless weeks.