Kyle Eastwood
*North & East Europe only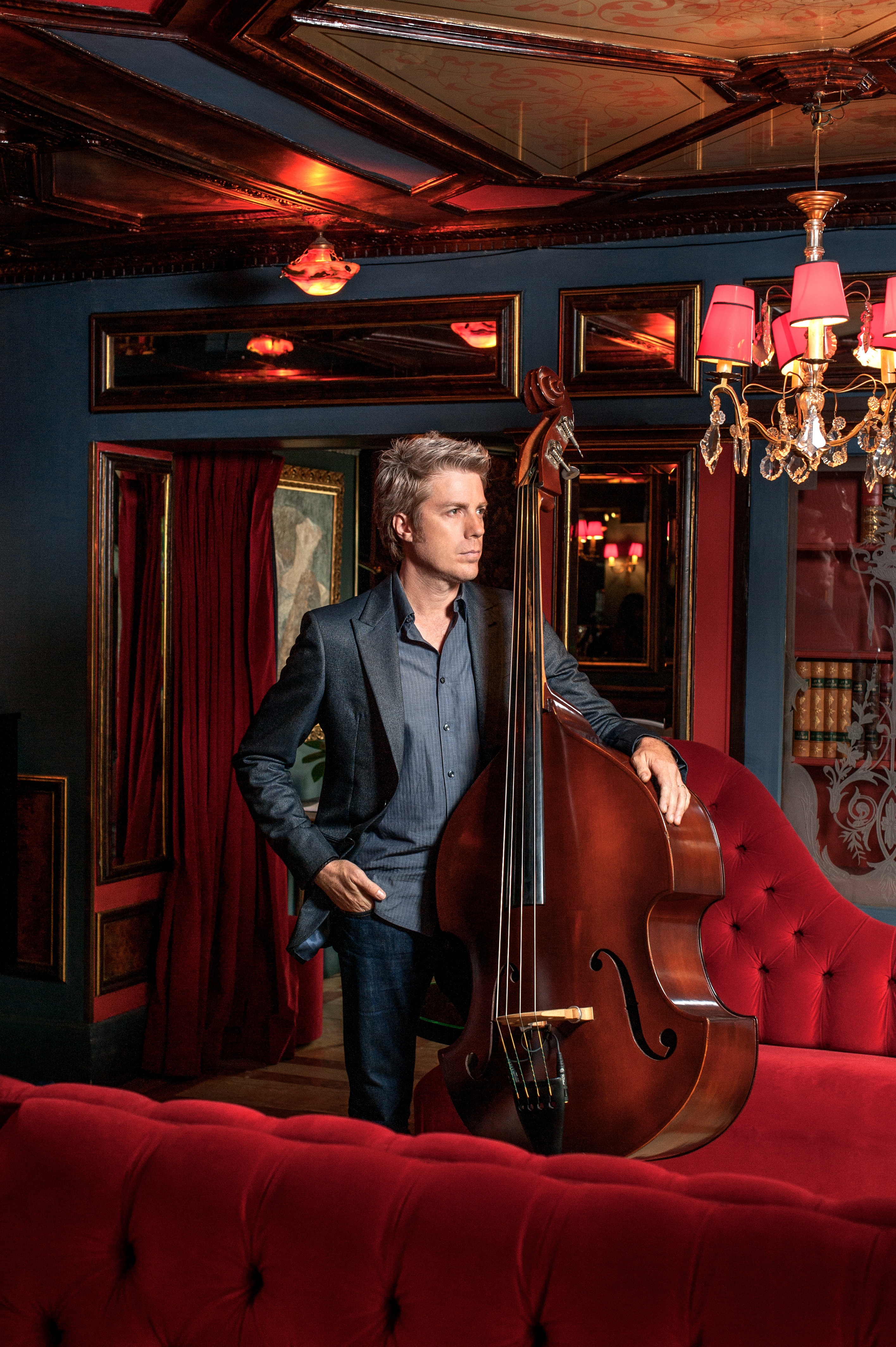 BIO
With a dozen albums to his credit, Kyle Eastwood did not give up on his desire. If he appeared younger, on the screens, he decided at the end of adolescence to devote himself to jazz. While composing several songs for his father (Mystic River, Million Dollar Baby or Letters From Iwo Jima), he confirmed his career as a leader over the years. Bass and double bass player, he remains faithful to a traditional and melodic approach to jazz, which he often enriches with lyrical ornaments. "Cinema is my second passion," he admits. It seemed natural, therefore, that today his quintet leans on original film tracks.
The album opens with Bullit, famous for its run-and-chase through the streets of San Francisco, whose soundtrack is by Lalo Schiffrin. A rousing version, where Kyle Eastwood's double bass stands out from the ensemble, setting the stage for Andrew Mccormack's jocose piano. Then comes the theme to Taxi Driver, written by Bernard Hermann, Alfred Hitchcock's composer, whose disturbing introduction recalls the ride of Travis (Robert de Niro), at night in a New York taxi. To do this, saxophonist Brandon Allen and trumpeter Quentin Collins revive a melody known to all. In the company of the singer Camille Bertault, the quintet also gives a rhythmic rereading of the Les moulins de mon coeur, a nostalgic hymn by Michel Legrand.
John Williams wrote the next theme, The Eiger Sanction, for Clint Eastwood. No symphonic orchestration, important to the main composer of George Lucas, but a tightened formation, which distinguished the sensual play of the pianist Andrew Mccormack. As for the brass, always in unison, they redouble their vigor. Melancholy is not forgotten, thanks to the caressing voice of the singer Hugh Coltman, on the theme of Gran Torino, composed by Eastwood father and son. The band doesn't miss a bit of humour either, with Henry Mancini's classic, Pink Panther Theme. Listening to it, one is surprised to think that this remake was first a work of refined jazz.
No movie soundtrack without Ennio Morricone, who designed the ballad for the feature film Vertiges (original title Per Le Antiche Scale). All the poetry of the Italian genius is subtly evoked by the pianist of the group, very sensitive to the play of Kyle Eastwood.
He masters another piece of music by Henry Mancini: the one from the film Charade, by the late Stanley Donen, who directed Audrey Hepburn, immersed in a disturbing story. Perfectly united, the musicians give a challenging interpretation of this theme, transcended by the daring arrangements of Brandon Allen.