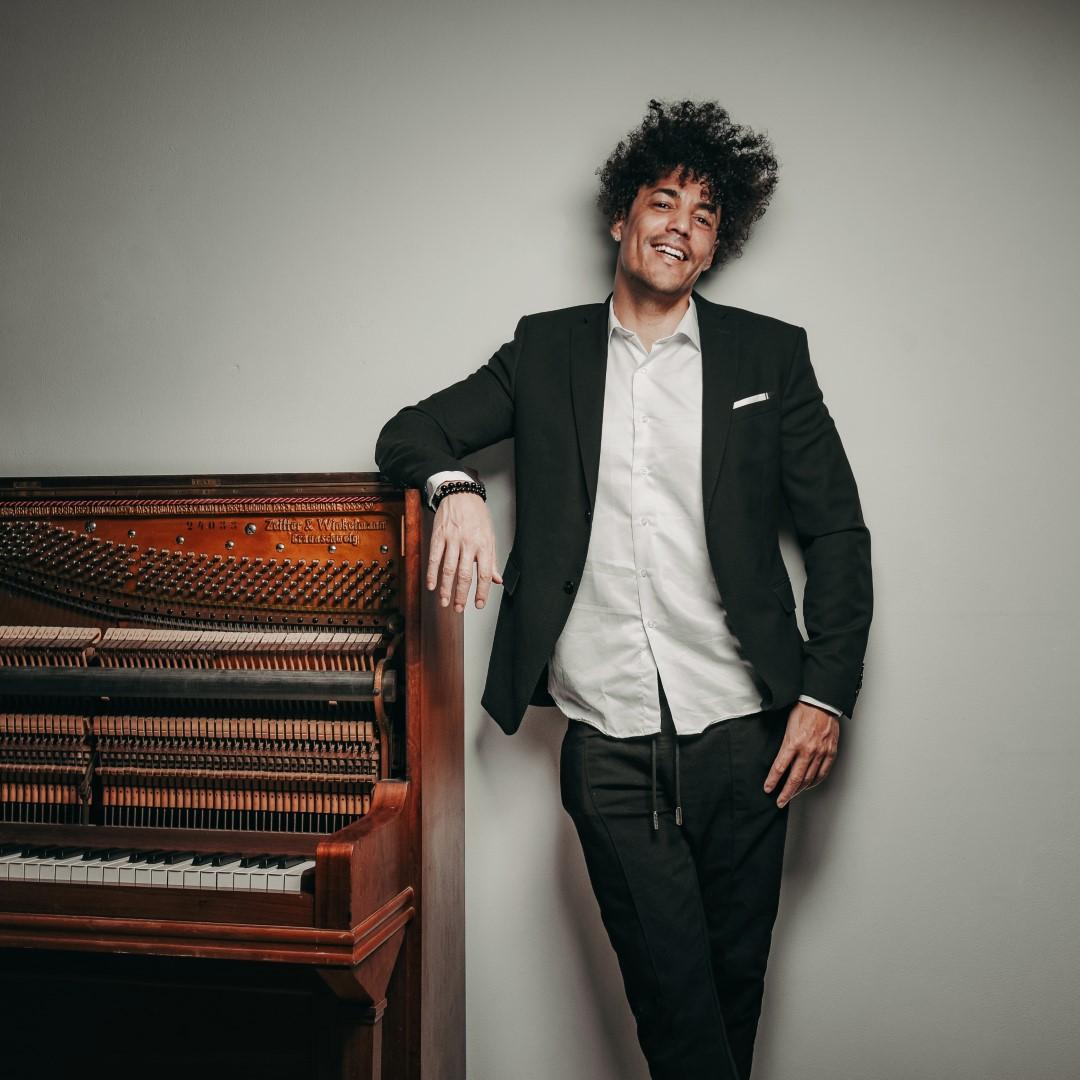 BIO
Hailing from Havana, Cuba, Jorge Luis Pacheco is one of the leading pianists and musicians of the new generation of jazz in Cuba. Winner of the 2014 Montreux Jazz Piano Solo Competition in Switzerland, Pacheco is a fiery young pianist with "flying hands." He has performed all over the world including prominent jazz clubs such as Dizzy's Jazz at Lincoln Center, theaters, and festivals such as the Blue Note Jazz Festival in New York, The Piano Night in the House of Blues at the New Orleans Jazz Fest, the Sziget Festival in Budapest, Hungary and the Red Sea Jazz Festival in Israel among others
Jorge Luis Pacheco is the brother of renowned Pianist Marialy Pacheco and currently resides in the USA and Germany…
"Pacheco is truly a piano phenomenon, a continuation of the tradition of Chucho Valdésbut more importantly, a pianist with his own identity…"
-Arturo O'Farrell (multi-Grammy Award-winning pianist)

"Jorge Luis Pacheco is a virtuoso pianist who defies genres"
-Monty Alexander.
Hailing from Havana, Cuba, Jorge Luis Pacheco is one of the leading pianists and musicians of the new generation of jazz in Cuba. Winner of the Montreux Jazz Piano Solo Competition in Switzerland , Pacheco is a fiery young pianist with "flying hands.(Bobby Carcases) "His music is a confluence of Cuban jazz, Cuban and Afro Cuban music, American jazz, and classical music with a measure of contemporary pop and soul. He has performed all over the world including prominent jazz clubs such as Dizzy's Jazz at Lincoln Center(New York), theaters, and festivals such as the Blue Note Jazz Festival in New York, or The Piano Night in the House of Blues at the New Orleans Jazz Fest as well as the Sziget Festival in the City of Budapest, Hungary ,or the Red Sea Jazz Festival in Israel among others.
He also performed at the Kennedy Center in Washington several times with his quartet and Solo Piano Concert as well as the legendary Apollo Theater in where a lifetime achievement award was presented to Herbie Hancock. He has collaborated with the likes of Wynton Marsalis and the JLCO, Arturo O' Farrill and the Legendary Lenny White as well as with Dave Weckl and Richie Goods in trio format ,saxophonist Bill Evans, singer Haley Reinhart ,Tommy Campbell and some of the most important Cuban artists such as Alexander Abreu, Isaac Delgado, Gonzalo Rubalcaba, Amadito Valdes and Tete Caturla (Buena Vista Social Club) Leo Brouwer, Pablo Milanes, Ruy Lopez Nussa, Javier Salva, Haydee Milanes Descemer Bueno, Bobby Carcases among others.
Jorge performed at Berklee School of Music in Boston, where he also gave a Master class. Pacheco is a passionate, extravagant, exciting entertainer on stage and constantly captures the audience's attention with his heartfelt performances and electric energy. Pacheco was the winner of the JoJAzz Award in Havanna and also in 2017 Pacheco won the Best Solo and Performance Award in the Jazz Competiton "Made in New York" in New York City whit one of his own compositions "Conel Pache me Voy" and some of the most recognized musicians in the world as a jury, it is the case of Randy Brecker, The legend of Lenny White and Mike Stern .He also holds a Master's Degree in Composition from the Higher Institute of Art of Havana.(ISA )