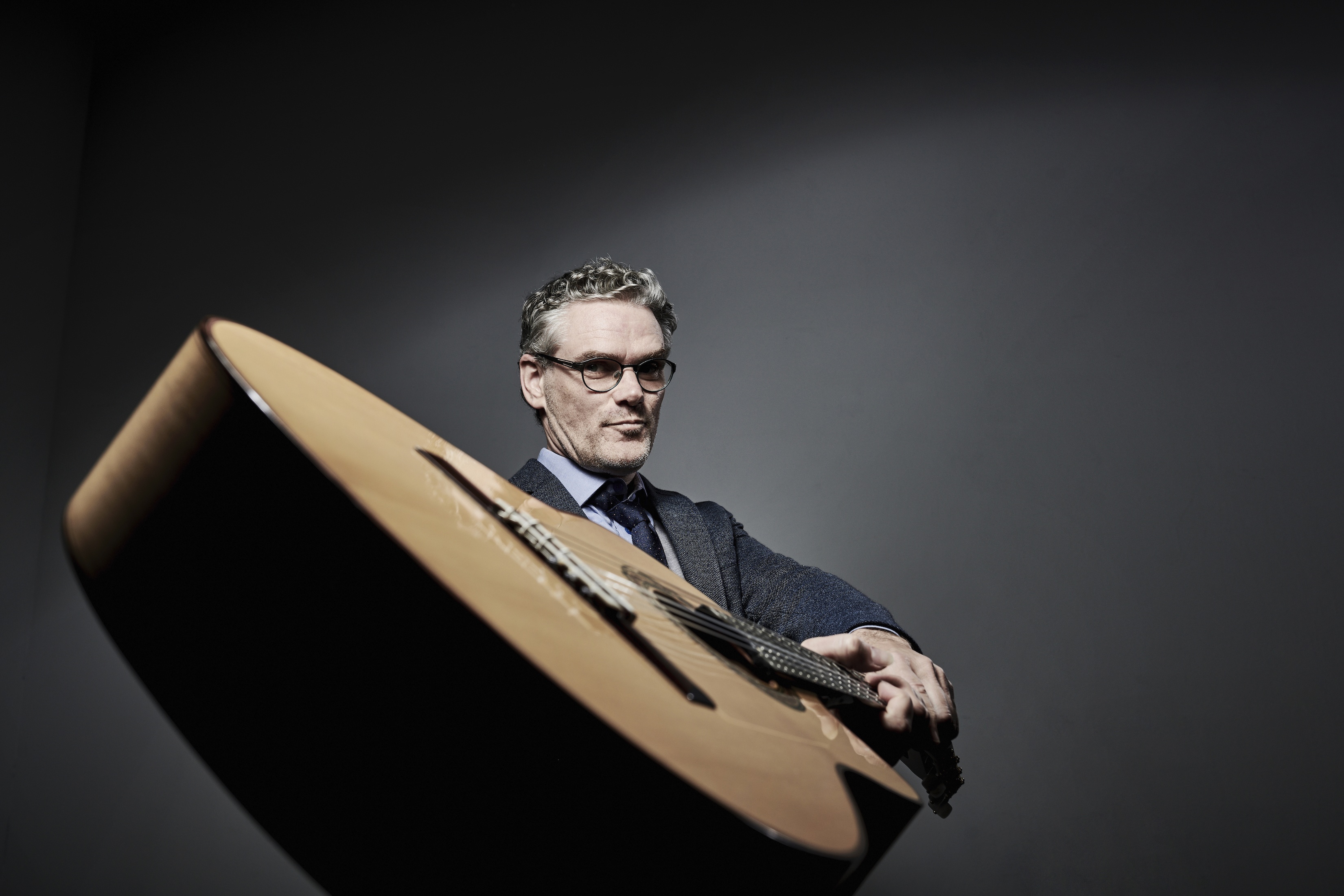 BIO
Known for his intoxicating fusion of world music styles, Jesse Cook is widely considered as one of the most influential figures in 'nuevo flamenco' guitar, incorporating elements of flamenco rumba, jazz and many forms of world music into his work. Cook has released ten genre-defying albums, garnering eleven Juno nominations – and one win, in the World Music and Instrumental categories. A State Theatre Fan Favorite, he is also an Acoustic Guitar's Player's Choice Award silver winner in the Flamenco Category, and a three-time winner of the Canadian Smooth Jazz award for Guitarist of the Year. Cook is one part gifted guitar player, another part masterful showman. 
Jesse Cook's unique live concert experience featuring incredible soloists, gorgeous visuals, innovative video projection and unparalleled musicianship is fabulously entertaining. He keeps the tension from the beginning until everyone is on their feet and clapping. It was when he heard the Paco de Lucia, Al Di Meola, John McLaughlin album, Friday Night in San Francisco that the die was cast. "I was captivated by the sheer virtuosity and freedom that people could play whatever they wanted, creating in that space between jazz and flamenco."
"…lightning fast and bright flamenco guitarist…Jesse Cook…is about as seductive, percussive and danceable as this kind of music gets…also a powerful pop songwriter, with each melody standing out above the weaving rhythms sung by his intoxicating strings." – Jazziz (USA)
"…he sets spirits on high…combines his love for pure pop hooks with artful finger-stylings." – Jazziz (USA)
"Guitar virtuoso Jesse Cook is a walking embodiment of the gypsy music he plays: eclectic, energetic, and very exciting. Perhaps that is why he says that his music chose him, and not the other way around. After all, he does seem like the perfect candidate." – The Star Online (Kuala Lumpur)
Born in Paris on 28 November 1964 to photographer and filmmaker John Cook and television director and producer Heather Cook, and nephew to artist Arnaud Maggs, Jesse Cook spent the first few years of his life moving between Paris, Southern France and Barcelona. As a toddler he was fascinated by the guitar and tried to emulate the sound he heard coming from his parents' recordings of Manitas de Plata, a famous Gypsy guitarist from the region of Southern France known as the Camargue. After his parents separated, Cook and his sister accompanied his mother to her birth country, Canada. Recognizing the musical aptitude of her son, Cook's mother arranged for him to take lessons at Toronto's Eli Kassner Guitar Academy. Cook eventually studied under Kassner, himself a student of the great maestro Andrés Segovia. While Cook was still a teenager, his father retired to the French city of Arles in the Camargue where his neighbor just happened to be Nicolas Reyes, lead singer of the flamenco group the Gipsy Kings. During frequent visits to Arles, Cook became increasingly fascinated by the 'Camargue sound', the rhythmic, flamenco-rumba approach that could be heard on many corners and cafés in the 'gipsy barrio'. Back at home, he continued his studies in classical and jazz guitar at Canada's Royal Conservatory of Music, York University, and Berklee College of Music in The United States. He has often quipped that he later attempted to unlearn it all while immersing himself in the oral traditions of Gypsy music. This helped him widen his range of musical tastes. The 1995 Catalina Jazz Festival was a turning point in his career. His debut album Tempest was independently released in Canada. Within a month, a deal with American company Narada allowed them to be booked at the Catalina Jazz festival. Originally the band was to perform during the twenty-minute intermissions in a little bar downstairs from the main stage. His performance was well appreciated, so appreciated in fact that Cook was invited to give a performance on the main stage, where he received a ten-minute standing ovation before the audience would allow him to play. Shortly afterwards, Tempest entered the American Billboard charts at number 14.
Cook has recorded ten studio albums, five live DVDs and has traveled the world exploring musical traditions that he has blended into his style of rumba flamenco. In addition to headlining concerts and festivals, he has opened for such legends as BB King, Ray Charles and Diana Krall. He has performed with Welsh soprano Charlotte Church on The Tonight Show and toured with legendary Irish band, The Chieftains. Other artists Cook has performed and/or recorded with include: Montse Cortés (Spain), Flora Purim (Brazil), Holly Cole (Canada), Afro Celt Sound System (England), Buckwheat Zydeco (USA), Danny Wilde of The Rembrandts (USA), Liona Boyd (Canada), Ofra Harnoy (Canada), Alex Cuba (Cuba), Los Gaiteros de San Jacinto (Colombia), Dadawa (China), Djivan Gasparyan (Armenia), and Dulce Pontes (Portugal) among others. His music has been featured on several episodes of Sex and The City, The Chris Isaak Show and several Olympic Games. At the 2006 Winter Olympics, Irina Slutskaya of Russia won a bronze medal skating to Cook's composition Mario Takes a Walk.
In 2012, his concert television special Jesse Cook, Live in Concert was broadcast on the PBS and Public Television networks in the United States.
In 2013, his concert television special Jesse Cook, Live at Bathurst Street Theatre was broadcasted on PBS and Public Television Networks in the United States.
In 2019, Cook's latest PBS special Beyond borders was released.
Cook also helps foster this spirit of cultural exploration visually through his photography on Instagram as well his popular weekly video releases on his YouTube channel and through Facebook.