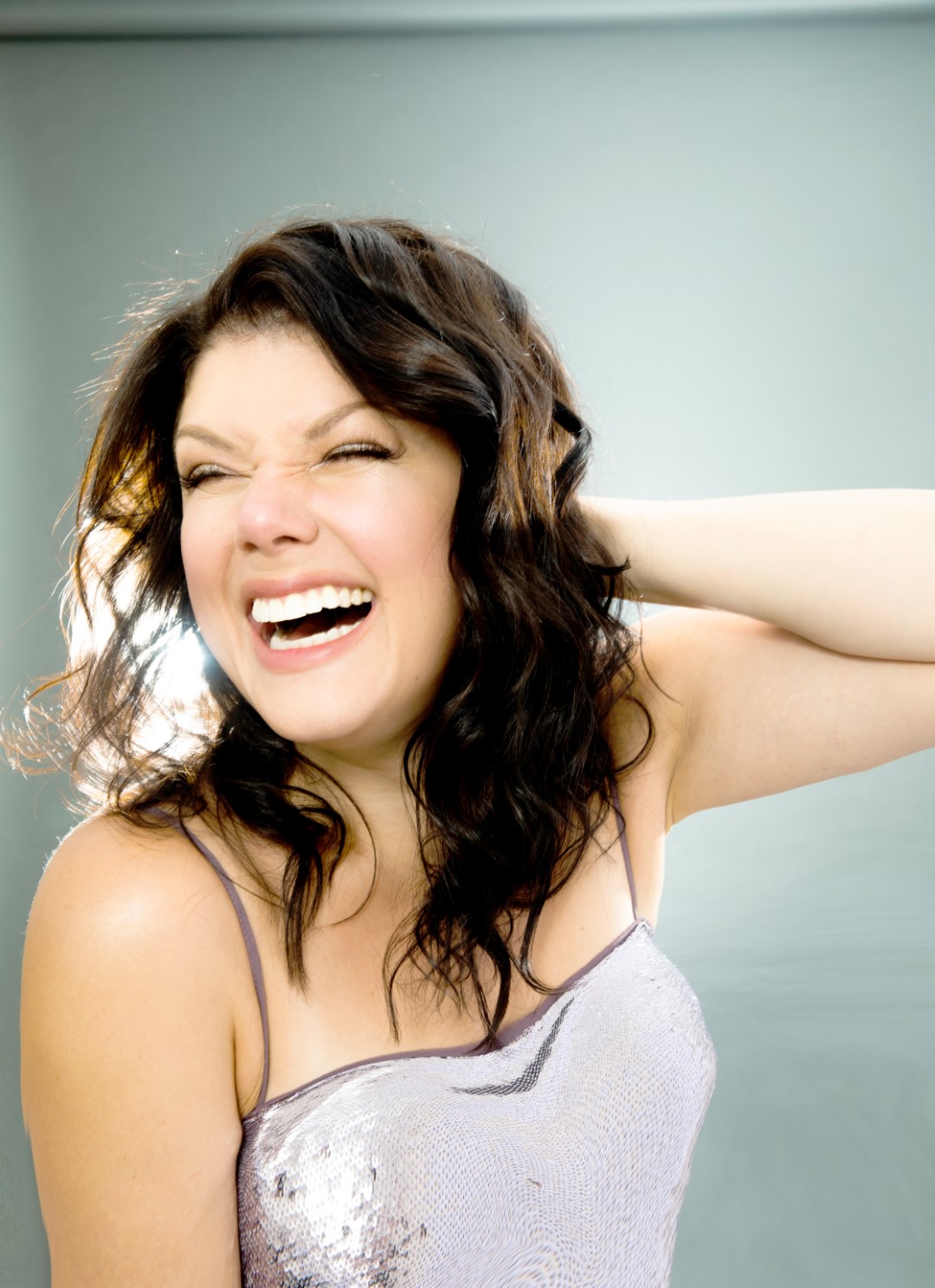 BIO
One of the most successful contemporary jazz singers, blessed with "a voice of phenomenal beauty" (New York Times), Jane Monheit has had plenty of milestone moments in establishing herself as one of today's best and most important vocalist-musicians.
An intoxicating jazz singer with a warm and supple voice and perfect pitch, Monheit has the talent to do just about anything she chooses. Sung with sultry seduction, The Great American Songbook breathes new life with fresh arrangements and an unmatched signature style of Monheit's jazz-tinged vocals. Audiences have long responded to the fearless honesty that marks her performances. She sings like she knows what the song is about and has lived its story.
Jane Monheit was born on November 3, 1977. She was raised in Oakdale, New York, on Long Island's South Shore. Her aunt and grandmother were professional singers. Her mother performed in musical theater and currently performs in local choirs, and her father plays banjo and guitar. His love of bluegrass, folk, and acoustic blues (Bonnie Raitt and Maura O'Connell were among his favorites) shaped her musical sensibility. "It all came down to storytelling," she says.
Monheit spent her childhood summers at the Usdan Summer Camp for the Arts, from which she received a distinguished alumna award (other notable alumni include Natalie Portman and Mariah Carey). Throughout her years of public school, she studied clarinet and music theory and performed in theatrical productions both at school and with her local community theater group.
Monheit went on to study voice at the Manhattan School of Music with Peter Eldridge, a founding member of the vocal group New York Voices. She graduated with honors in 1999 and received the William H Borden Award for outstanding accomplishment in jazz. It was at MSM that she met her husband, drummer Rick Montalbano.
At the young age of 20, Monheit became first runner-up in the 1998 Thelonious Monk Institute's vocal competition behind the late-great Teri Thornton. Soon after, Monheit released her stunning debut album, Never Never Land featuring Kenny Barron, Ron Carter, and Lewis Nash. It was her first of four recordings for N-Coded—a label founded by Dave Grusin and Larry Rosen with Phil Ramone. The album was voted Best Recording Debut by the Jazz Journalists Association and stayed on the Billboard Jazz chart for well over a year.
Come Dream with Me followed in 2001 with a Number 1 debut on the Billboard chart and included a wider range of Monheit's influences as well as popular jazz standards. In the Sun (2002) was recorded with lush string arrangements and a repertoire of songs from the '40s through the '70s. Further highlighting Monheit's range and command as a vocalist-musician, Live at the Rainbow Room (2003 DVD/CD) documents a performance at the iconic NY venue—a show with a full band and Symphony Orchestra, conducted by Alan Broadbent.
The albums kept coming, reflecting Monheit's dual interests in jazz and cabaret: Taking a Chance on Love, her label debut for Sony (2004) a swinging survey of show tunes; the Christmas-themed The Season (Sony, 2005); Surrender (Concord, 2007), which showed off her love of Brazilian music and paired her with none other than frequent collaborators Ivan Lins, Sergio Mendes, and Toots Thielemans; and The Lovers, The Dreamers and Me (Concord, 2009), which included songs by Paul Simon, Fiona Apple, and Burt Bacharach. To date, Monheit has released ten studio albums and two Best-of compilations, including her most recent release, The Songbook Sessions: Ella Fitzgerald.
Monheit has also appeared on the albums of many other artists over the years, including Terence Blanchard, Tom Harrell, Freddy Cole, Mark O'Connor, David Benoit, and Ivan Lins.
With her latest album, The Songbook Sessions: Ella Fitzgerald, the first to be released on her own Emerald City Records, the Long Island native has surprised even herself with her artistic leap. Monheit had thought about recording an Ella tribute for a long time. Fitzgerald's beloved songbook albums held 'Biblical' importance for her when she was growing up and have never lost their hold on her.
On this new offering, Monheit pays a joyous tribute to Ella Fitzgerald while sharing a definitive portrait of herself, guided by her producer, arranger, and trumpet great, Nicholas Payton. Once she decided to make the dream project a reality, she had no trouble choosing titles. She jotted down a list of 25 titles "almost immediately". She and Payton each narrowed the choices to a dozen and settled on the final list together.
The Songbook Sessions was recorded during a tumultuous time for Monheit, who had suffered several shake ups in her personal life. The most painful was the death of her grandfather, her biggest fan and most devoted coach, who would often put together lists of the songs he wanted her to record and print out the lyrics for her. Among those songs was Irving Berlin's I Used to Be Color Blind, the one song she had to learn for the album. Her grandfather died before he could hear her version, but clearly, his spirit was in the room. "Like the artist that she is, instead of cowering away from life situations that were quite painful, Jane put that into the music," says Payton.
An international artist, Monheit has performed at most of the major concert halls, cabarets and jazz venues around the globe. She has released various albums and two DVDs, and has appeared as a guest artist on many others. She appears on the soundtrack of the movie Sky Captain and The World of Tomorrow singing Over the Rainbow. Monheit has also been a featured performer in the nationally televised Christmas at the White House, the Capitol Fourth of July Celebration, and The National Memorial Day Celebration. She has appeared on numerous television shows including Emeril Live, Ramsey Lewis's Legends of Jazz, Letterman, The View, and The Today Show. Monheit spends most of the year on tour with her band. She also performs with the major symphonic orchestras throughout the country.