Gonzalo Rubalcaba
*in coop. with TEMA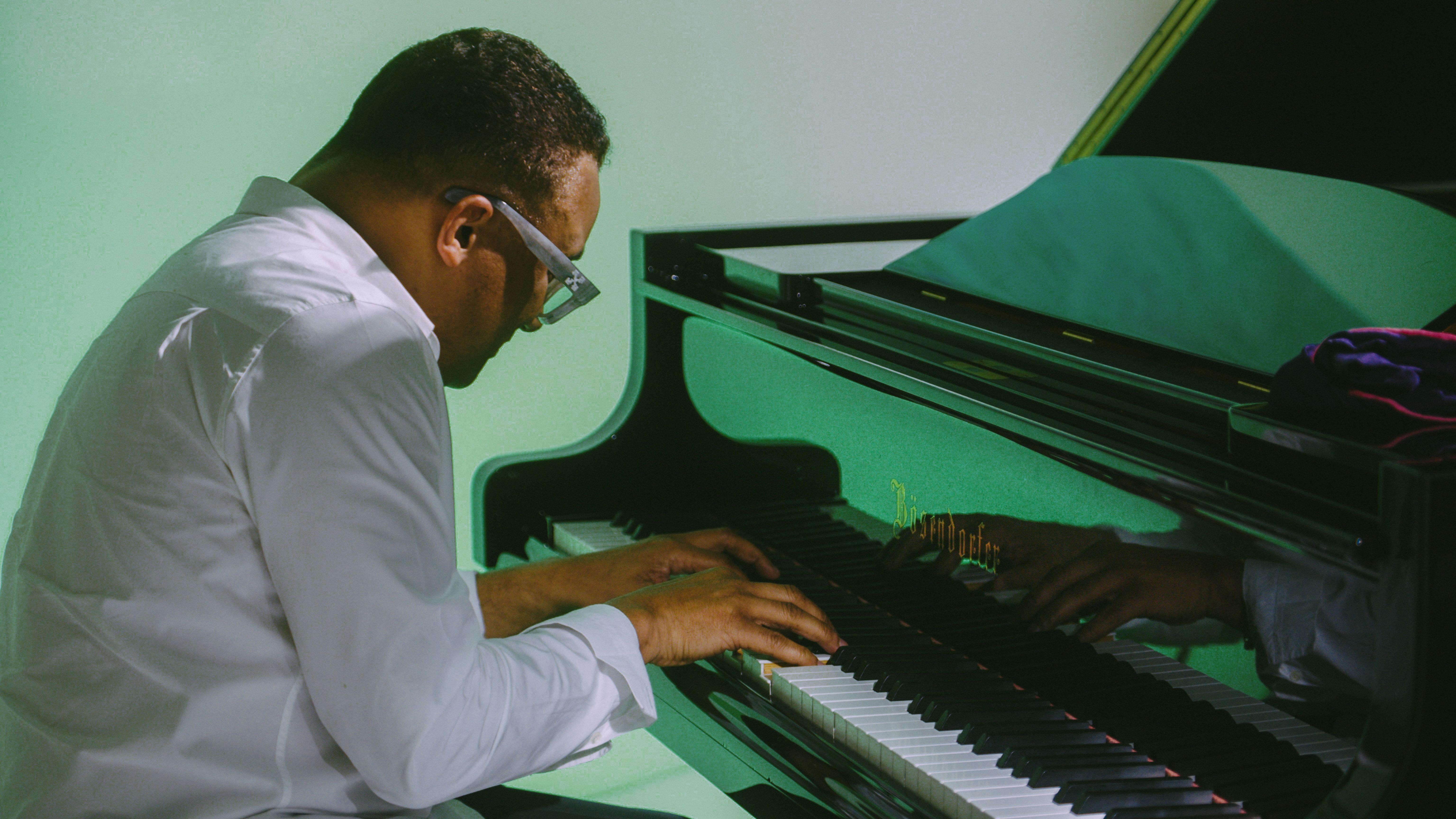 BIO
With fifteen Grammy nominations and four Grammy Awards under his belt, Gonzalo Rubalcaba has undoubtedly proven himself as an established force in the modern Jazz world.
In whatever idiom he works, Rubalcaba's future musical creations will be melodious, rhythmic and exciting. He continues to transform the daily routines of our lives into something more beautiful and significant. Exceptional pianist Gonzalo Rubalcaba – born in 1963 in post revolutionary Havana – has become a true icon in the modern Jazz world. He absorbed culture as well as the traditional and folkloric Cuban forms of song and dance from his early environment. His father (pianist and composer) and two brothers (pianist and bassist), and in family gatherings American jazz, world classical music plus the local sounds made up the entertainment. Despite the diversity of this background Gonzalo's formal training was entirely classical, and he graduated from the Institute of Fine Arts in Havana with a degree in musical composition. On the other hand from his mid-teens he was working as a drummer and pianist in the city's hotels, dance halls jazz clubs. Following graduation he stepped right into the life of the popular musician, touring Cuba, Europe, Africa and Asia with jazz group, first as a sideman, then, in 1984, with his own Grupo Proyecto.
Gonzalo Rubalcaba is "the most gifted pianist on the planet"
– Sir Simon Rattle
These years are documented in a series of recordings by Egrem Studios of Havana and Messidor Studios of Frankfurt, Germany. Three superb recordings with his Cuban Quartet on the latter label include Mi Gran Pasion, Live in Havana, and Giraldilla. During 1988 and 1993 Mr. Rubalcaba wrote music for Ballet Pas de Deux / Lourdes Ramirez, Panorama de la Musica/Victor Cuellar and music for movies Letters fromthe Park/Tomas Gutierrez Alea, Confessing to Laura/Jaime Osorio Gomez. Meanwhile, encounters in Havana with Dizzy Gillespie (1985), Charlie Haden and Blue Note Record's president, Bruce Lundvall (1986), eventually led the Rubalcabas to move to Dominican Republic in 1991, and the Miami in 1996.
Touring projects & avails:
Gonzalo Rubalcaba & Aymée Nuviola duo
– November 10 -20 2024
Gonzalo Rubalcaba & Pierrick Pedron duo
– November 1 – 9/21 – 25 2024
– April 4 – 11/29 2025
– July 1 – 24 2025
Solo
– March 2024
– May 2024
– October 2024
– Spring 2025
Gonzalo Rubalcaba Trio w/ Matt Brewer & Eric Harland
– April 12 – 28 2024
– July 25 – August 10 2024