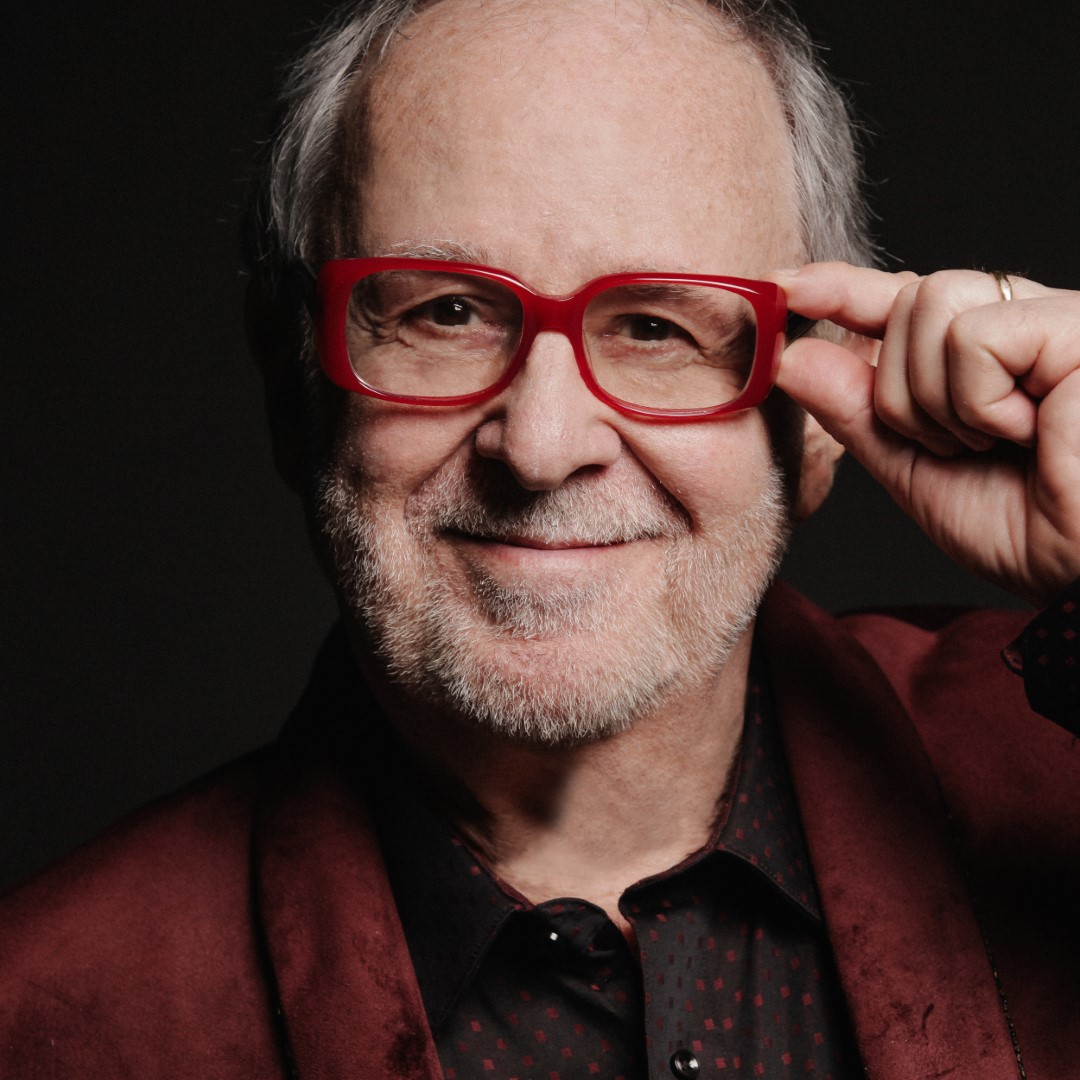 BIO
For more than 50 years, two-time Grammy Award-winning pianist and composer Bob James has blazed new trails in music and creating smash standards. Bob James may very well be the most sampled jazz musician in the history of hip-hop and has been called "the godfather of hip-hop and smooth jazz". Bob James is also a founding member of the jazz supergroup Fourplay.
Pieces of his now famous compositions like Nautilus and Take Me to the Mardi Gras have been endlessly loaded into MPCs, SP-1200s, and various other sampling devices for well over two decades. And those loops and chops make up the sounds of some of rap's dopest records ever, like Ghostface Killah's Wu banger Daytona 500, and Warren G and Nate Dogg's West Coast classic Regulate. And that's just two of hundreds. Scroll through James's WhoSampled page, and you'll find the names and sounds of seminal songs by Run-DMC, Gang Starr, Public Enemy, A Tribe Called Quest, Main Source, Slick Rick, and countless other renowned rap acts. They all recognized Bob James's brilliance, and chose his music to be a part of their sample-based hip-hop masterpieces. Today the music of the 80-year-old US pianist seamlessly melds genres from bop to pop, from classical to R&B via relatively simple, accessible, and elegant melodies with rich harmonies and multiple sonic textures, often anchored by lithe, funky grooves. In addition to gold- and platinum-selling albums on his own and in various collaborations, he issued four numerically titled albums for CTI in the mid-70s that successfully melded jazz, pop, and classical styles with sharp arrangements, accessible melodies, and funky grooves. Bob James's recordings have practically defined pop/jazz and crossover during the past few decades. Very influenced by pop and movie music, James has often featured R&B-ish soloists (most notably Grover Washington Jr) who add a jazz touch to what is essentially an instrumental pop set. He actually started out in music going in a much different direction. In 1962, James recorded a bop-ish trio set for Mercury, and three years later his album for ESP was quite avant-garde, with electronic tapes used for effects. After a period with Sarah Vaughan (1965-1968), he became a studio musician, and by 1973 was arranging and working as a producer for CTI. In 1974, James recorded his first purely commercial effort as a leader; he later made big-selling albums for his own Tappan Zee label, Columbia, and Warner Bros., including collaborations with Earl Klugh and David Sanborn. James remains relatively busy in the studio and since 2000 has released several albums including Dancing on the Water in 2001, That Steamin' Feelin' in 2002, Hi-Fi in 2003, and Urban Flamingo in 2006, among others. In 2011, he joined pianist Keiko Matsui for Altair & Vega. Two years later, he delivered his second collaboration with saxophonist David Sanborn, 2013'sQuartette Humaine. In 2015, James paired with bassist Nathan East on the laid-back studio-session, The New Cool.
The career of Bob James is long, varied and continues to evolve at every turn. From his first days in Marshall, Missouri, his music has captivated audiences throughout the world.
Discovered by Quincy Jones at the Notre Dame Jazz Festival in 1963, James recorded his first solo album, Bold Conceptions, that year for Mercury Records. 58 albums and innumerable awards would follow through five decades. He honed his skills working with Creed Taylor, working on albums for artists like Hank Crawford, Grover Washington Jr, among others. While with CTI, James found great popular success overseeing significant hits for Paul Simon, Neil Diamond, Maynard Ferguson, and Kenny Loggins.
In 1974, James finally recorded his own album, One, which launched a lifelong career of recording and performing live. After three more albums, James began his own label, Tappan Zee Records. This allowed James to spend more time in the studio, focusing on his own creative works. It was during this time that he recorded his own gold seller, Touchdown, which included his composition, Angela, the instrumental theme from the sitcom Taxi, and possibly James's best-known work. James composed all the original music used in that television series for its entire run. One On One, the first in three collaborations with Earl Klugh, was awarded a Grammy in 1980 for Best Pop Instrumental Performance, and has sold over a million copies. During this time, James set the standard for the smooth jazz sound in the late 1970s.
A different aspect of the musical talent of Bob James was demonstrated on his three classical albums recorded for the CBS Masterworks division, the first of which was Rameau released in 1984, and followed by The Scarlatti Dialogues & Bach keyboard concertos with the Pekinel Sisters.
In 1985 James moved to Warner Bros Records, and kicked things off with Double Vision, a collaboration with David Sanborn, and produced by Tommy LiPuma. Double Vision was another Grammy winner, selling over a million albums.
While recording his album, Grand Piano Canyon, in 1990, James reunited with longtime friend, drummer Harvey Mason Jr. It would also be the first time James would work with guitarist Lee Ritenour, and bassist Nathan East. This would be the start of something beautiful, as these early sessions ignited a spark which would engulf the jazz world as Fourplay. Fourplay's first album was recorded and released in 1991. The group would collaborate on a total of three albums, until 1998 when Ritenour left and Larry Carlton took over. This version of Fourplay continued the group's huge success for seven more albums. After 12 years, Carlton decided to delve further into his solo career, and the band brought in guitarist Chuck Loeb in 2010.
A personal and professional highlight was the collaboration with his daughter, Hilary, on their Flesh & Blood album, which toured 15 US cities. James continued collaborating on separate projects with Earl Klugh (Cool) and Kirk Whalum (Joined At the Hip). Both albums were nominated for Grammys. His solo career continued throughout the 90s, culminating with Joy Ride in 1999, and another Grammy nomination.
In 2001, Dancing On the Water was released, once again showcasing James's creative versatility. The album includes performances with Keiko Matsui, Joe Sample, Dave Holland, and Chuck Loeb. Fourplay released Heartfelt in 2002, and spent much of the year touring across the globe. That same year, James released Morning, Noon, & Night, whose title track went to Number 1 in Contemporary Jazz Radio.
While appearing at New York's Blue Note, in February of 2003, James went into the Hit Factory with Billy Kilson, James Genus, and Ken Freeman on the board. The result was Take It From the Top, a tribute to pianists who inspired James; Ahmad Jamal, Duke Ellington, Bill Evans, and Oscar Peterson, among others.
The very next year James was at it again, with Fourplay releasing Journey in 2004. Fourplay toured most of the year, culminating with a trip to South Africa in November of 2005 and a final tour stop in Bangkok, Thailand in December. This event featured the world premiere live performance of James's The Angels of Shanghai. This project encompased several months in the Far East collaborating with students from the Shanghai Conservatory of Music, who played ancient Chinese instruments, as well as James Genus, Nathan East, and Harvey Mason. This project finally toured the US in 2007, and culminated with a performance later in the year at the prestigious Seongnam Art Center in Seoul, Korea, where James was also invited to have a solo exhibition of his art in conjunction with the performance.
James stayed busy in 2006, releasing Urban Flamingo in February, and on April 7, was awarded the George Benson Lifetime Achievement Award by the Canadian Smooth Jazz Awards. Summer saw the release of Fourplay's tenth record, appropriately called X. This tour took James literally around the world again with stops in Spain, London, California, Hong Kong, Japan, Kuala Lumpur, and Indonesia.
In 2008, James released a Christmas album with Hilary James, and another Fourplay album Energy. Energy featured Grammy winner Esperanza Spalding, and another Grammy nomination with the first single, Fortune Teller. The year ended on a high note with James and close friend, the Tony award winning Broadway director Jack O'Brien, receiving the International Achievement Award by the state of Michigan.
Bob James has maintained a commitment to sophisticated production and arrangements, while stretching out in different and new directions. This culminated with another busy year in 2009 with the release of The Very Best of Bob James. Not stopping there, James also released Botero, a collaboration with Jack Lee, composed music for the Broadway play Impressionism, and recorded Across the Groove, a collaboration with Japanese sax player Masato Honda, all in the same year. This again led James touring across Asia, Europe, and the US.
2010 saw the release of Fourplay's twelfth album, Let's Touch the Sky, which led to another world tour, culminating with an unforgettable collaboration with the New Japan Philharmonic in Tokyo in December. This premiered new orchestral pieces arranged specifically for this concert, and was Fourplay's first performance with a symphony orchestra. Fourplay was voted Best Group of the Year at the American Smooth Jazz Awards to wrap up a busy 2010.
2011 brought devastating natural disasters to Japan, and with a close relationship to the region, James wanted to contribute to the relief efforts. This led to the Jazz for Japan benefit album, and the Iwate benefit concert, headlined by James.
Then, in September 2011, Altair & Vega, the four-hand piano duet collaboration with Keiko Matsui, was released. This unique collaboration which took nearly 10 years, resulted in several memorable live tour performances, before being completed as a recorded album, along with a live performance DVD recorded at the Manchester Craftsmen's Guild. Later that same year, James released a collaboration with Savannah guitarist Howard Paul with Just Friends: The Hamilton Hall Sessions. All this, while still touring with Fourplay, including headlining the Playboy Jazz Festival at the Hollywood Bowl, and receiving the Oasis Contemporary jazz award for Group of the Year. James was also honored in his hometown of Marshall, MO, with the inaugural 'Bob James Jazz Festival'.
Fourplay joined forces again the following year with the release of Esprit de Four. The album hit the charts, producing several successful tracks, including the powerful Put Our Hearts Together, which featured vocals by Seiko Matsuda. The song was a tribute to the regions of Japan devastated by the natural disasters just months earlier, and spawned several benefit concerts, such as the Iwate Jazz Festival, and a full length documentary of James's visit to the region.
In 2013 Quartette Humaine was released. This was the first creative collaboration between keyboardist-composer Bob James and alto saxophonist David Sanborn since their million-selling, Grammy-winning album, Double Vision, twenty-five years ago.
2015 brought the release of James's first live album, Live at the Milliken Auditorium, which was captured on a magical night in his home town of Traverse City, Michigan. This same year also brought the first release from James and long-time collaborator Nathan East, The New Cool, a masterful work of art which truly redefines the essence of cool. Still not finished, James and Fourplay came together for the release of the group's 25th anniversary, with Silver, which was recorded old school at Sunset Sound Studios, where the group recorded their first album 25 years earlier. In 2019 his latest album Espresso was released and in 2020 he released an album with Till Brönner called On Vacation.