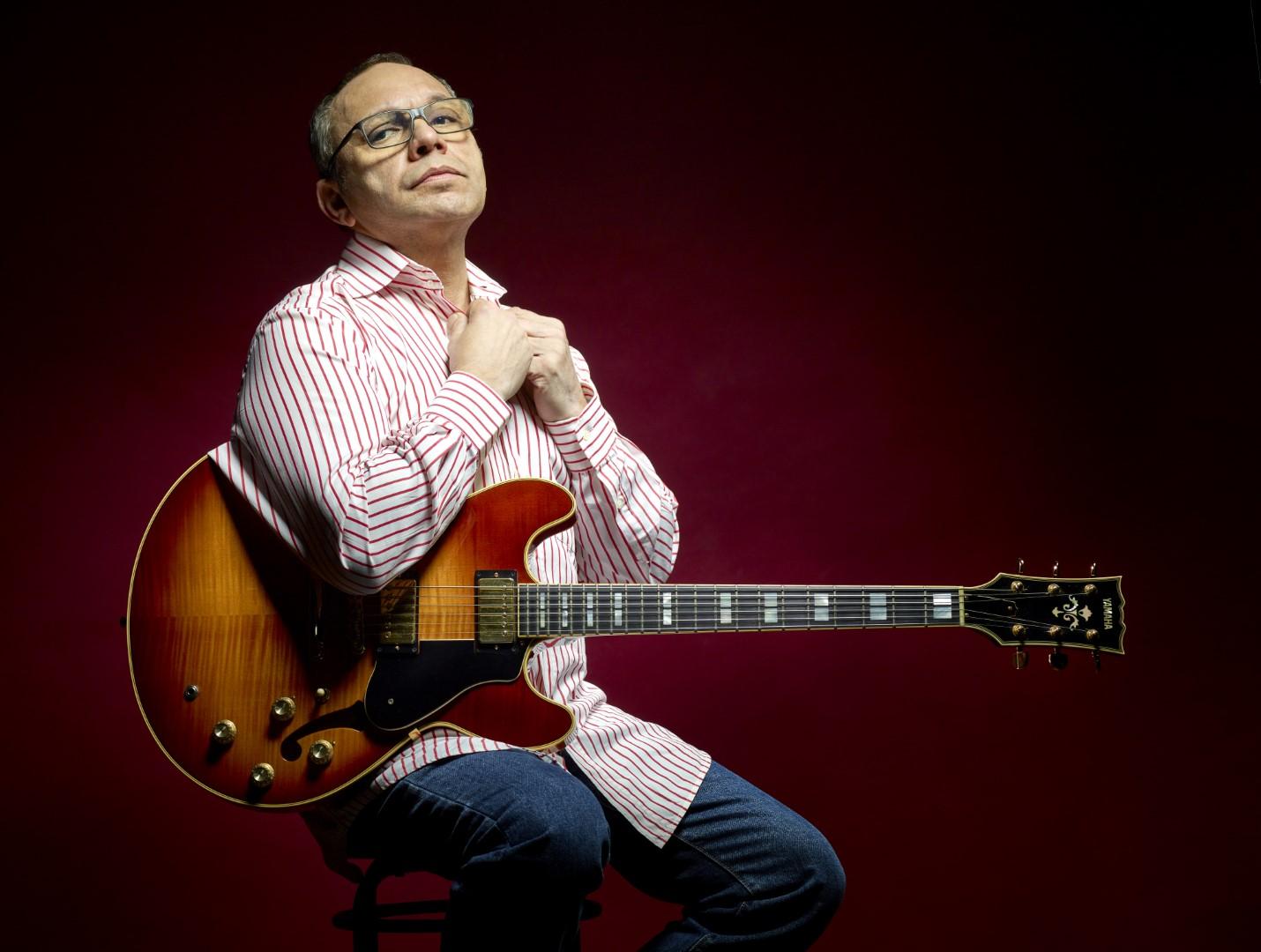 BIO
Biréli Lagrène is a French guitarist of worldwide fame and a key player of Gypsy Jazz. He also has drawn praise for his fertile blend of swinging continental jazz, post-bop, fusion and rock.
"One of the most remarkable guitar players on this planet."
– London Jazz News
Once regarded as a child prodigy, he has collaborated with such legendary players as Stéphan Grappelli, Ginger Baker, Al Di Meola, Paco de Lucía, John McLaughlin and countless others. Given that roster, one might assume that Lagrène is quite advanced in years, but this is not the case; the fact is, he was drawn to the guitar as a child of four, and after auditioning at the intermission, was invited onstage with Grapelli for the second half- when he was only ten years old. When his "Routes to Django: Live" was issued in 1980, the 13-year-old jazz guitarist was immediately praised by critics as a protégé of Django Reinhardt. He had already won a prize in a festival at Strasbourg in 1978, and his appearance at a Gypsy festival was broadcast on television. While he has broadened his approach, exploring the sounds of Wes Montgomery and Jimi Hendrix and recording with some of modern jazz's biggest names.
Renowned for his virtuosic performances and jazz improvisational skills, Biréli has produced numerous albums and toured the world, encountering exceptional musicians such as Jaco Pastorius, Jean Luc Ponty, Lenny White & the late Victor Bailey, Philip Catherine, Didier Lockwood, Larry Coryell and many others. He even replaced Eric Clapton during the temporary reformation of the legendary band Cream. Throughout the years, he has never ceased to impress the world with his unequalled virtuosity and astonishing rhythmic accuracy.