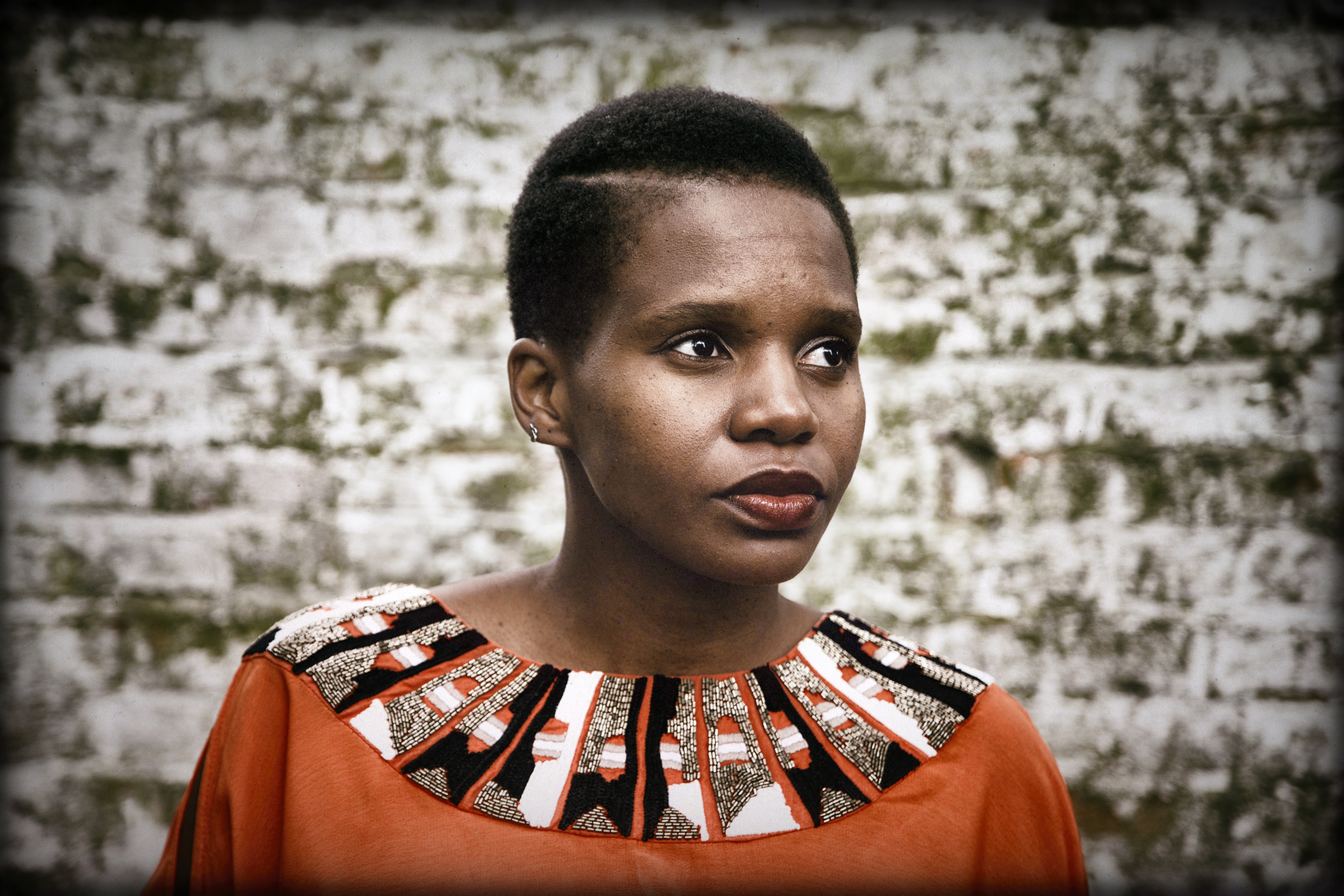 BIO
The two-time South Africa Music Awards (SAMA) winner for Best Traditional Jazz Album, Tutu Puoane, is one of today's most exciting voices of European/South African jazz music. She is the real deal and has a clear character trait: authenticity!
Tutu awes her audience with charisma and unique mix of jazz, soul and African music and knows what she has to do as an artist: to convey her musical message. 
Puoane's South African background has given her a solid foundation citing Miriam Makeba as a strong influence. Add to this the influences of Ella Fitzgerald, Billie Holiday, Nina Simone and Joni Mitchell and the result is a perfect breeding ground for a great jazz talent.
Blessed with an alluring, piercing soprano, reminiscent of soul and gospel singer Denise Williams, Puoane delivers deft makeovers of socially conscious songs associated with Nina Simone, Marvin Gaye, Donny Hathaway, Sting, Joni Mitchell and others.
Puoane studied Jazz vocals at the University of Cape Town (UCT) and in 2002, she moved to Europe where she received a scholarship to study with Rachel Gould at The Hague's Royal Conservatory of Music and Dance in the Netherlands. 
Tutu Puoane, has made a name for herself with her own quartet (in which her husband Ewout Pierreux is the pianist) and as a vocalist with the Brussels Jazz Orchestra (BJO) with whom she made the highly praised album Mama Africa, a tribute to Miriam Makeba. Now aged 39, Tutu Puoane is also beginning to become increasingly well known internationally.
Tutu Puoane (born Nontuthuzelo Elaine Puoane) was born in 1979. She started her professional career in Johannesburg in 1997. She studied with Jelena Reveshin at the University of Cape Town, where she obtained a Diploma in Music Performance, and in 2002 she received a two-year scholarship to study with Rachel Gould at The Hague Conservatory of Music and Dance. 
Her two solo albums Song and Quiet Now were well received and both albums were licensed into Japan and South Africa. On her second album especially, she shows more of her South African roots and it was no big surprise that she was invited by the BJO to put together a program with music from South Africa. It was in this period that Miriam Makeba passed away, so eventually it was decided that most of the songs were to be from this great singer's repertoire. Amongst the songs chosen are various contemporary compositions by some of the best writers the land has to offer, but also quite a few folk songs in native languages. Nevertheless Mama Africa is a real jazz album that pays a worthy tribute to 'Mama Africa' (Miriam Makeba). 
Puoane has performed extensively in South Africa with many great South African musicians. In 2001, she performed at the North Sea Jazz Festival in Cape Town, leading an Afro-Latino band, Tucan Tucan. Puoane toured the US in 2000 as the vocalist with the South African national youth Big Band. She received several awards from major South African jazz competitions. In 2000 she won the Old Mutual Jazz Encounters for the Cape region and in 2001 she received a merit award for young promising talent at the Daimler Chrysler South African jazz competition. In 2004 she was the recipient of the Standard Bank Young Artist of the Year award for music.