Toots 100 – Celebrating Toots Thielemanns 100th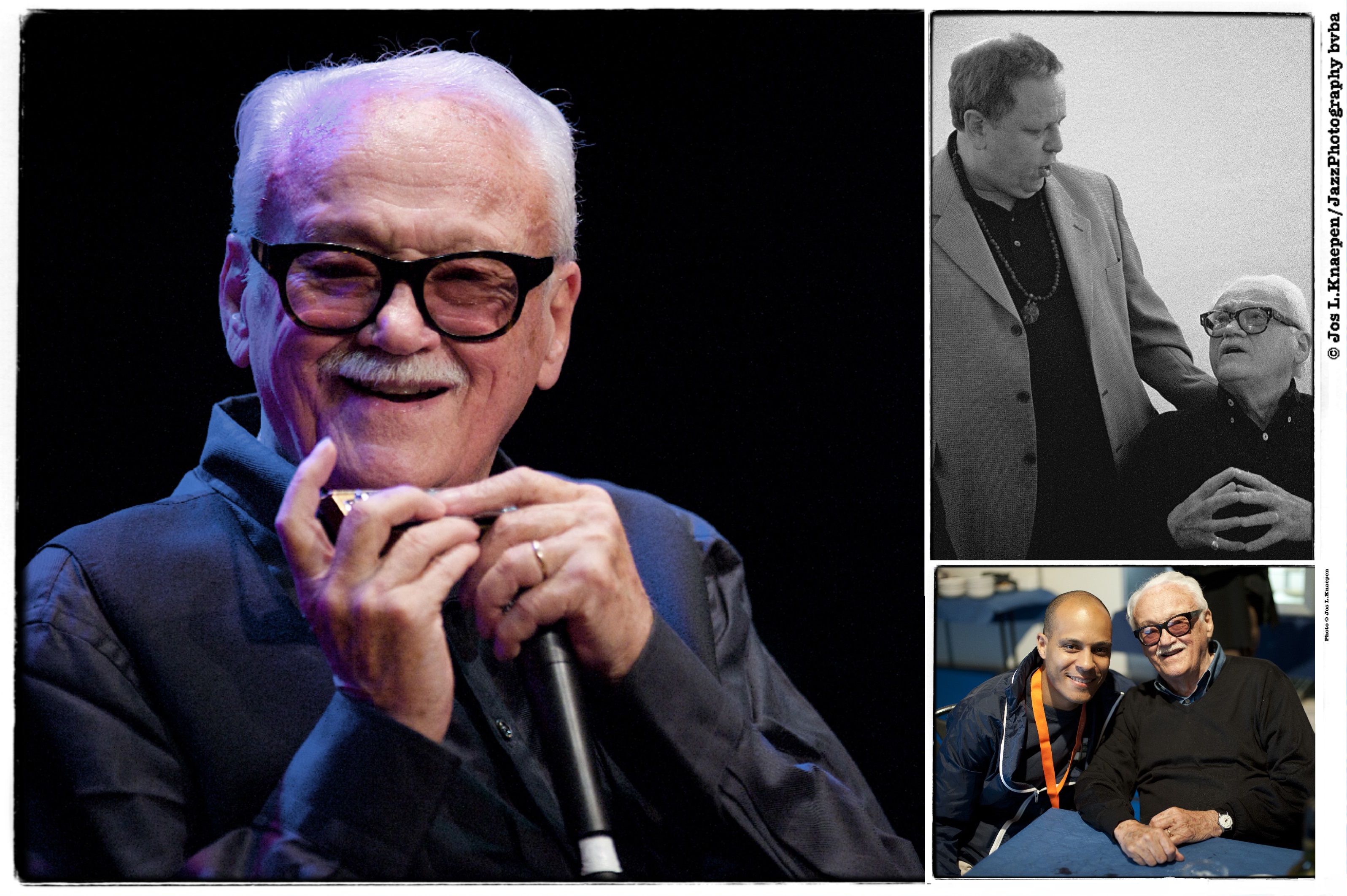 In 2022, Toots Thielemans would have turned 100 which will not go unnoticed!
In collaboration with his Foundation and the blessing of his wife Huguette, "the Legacy of Toots Thielemans" is proud to honor him in 2022 with the celebration of his 100th Birthday.
The music of Toots Thielemans returns to the stages in 2022 & 2023 with three different projects, performed by musicians he worked closely with and with musicians who admired him for his special sound and uniqueness.
"Let me create music and let me tell you about how to play the music, then I will be the happiest man in the world. No more, no less." – Toots Thielemans
We would like to bring his music and legacy back to where it belongs:
on stage, in front of a live audience!
Project 1: Symphonic project:
"That little space between a smile and a tear"
(Toots Thielemans Celebration with Kenny Werner MD feat. Gregoire Maret harm. and others)
This project consists of a suite, especially written for the 100th birthday of Toots Thielemans, composed by his friend and long time musical partner Kenny Werner for Symphonic Orchestra with many well-known songs from Toots' repertoire and of course some of Toots' own compositions. The evening shows the diversity of Toots and will take the audience to his rich and beautiful musical journey from the first Jazz-titillations that inspired him, all the way to his last soulful and touching ballads. This program gives the public a complete overview of more than 70 years of Toots Thielemans career.
The orchestra will collaborate with Kenny Werner as musical director and as musician. The harmonica player and Grammy winner Grégoire Maret will be featured with double bass and drums. Furthermore special guests (female vocalist) could be added in consultation with the promoter.
Project 2: Big Band Project "From Bebop to Jazz"
The project is a reflection on Toots his earlier career with especially written arrangements for his 100th Birthday by Maria Schneider, members of the Brussels Jazz Orchestra and Kenny Werner. The repertoire gives an overview from bebop, his first steps in jazz to the wonderful collaborations of contemporary big band music. Kenny Werner will be the MD and also perform as a Pianist and Grégoire Maret on the Harmonica. Special guests could be added in consultation with the promoter.
Project 3:"Toots footprints"
(celebrating the 100th birthday of Toots Thielemans with the Kenny Werner Trio feat. Gregoire Maret harm.)
Also with this formation, the audience will be taken on a musical journey through the live and music of Toots Thielemans.
Kenny Werner (MD/piano/arranger) and Toots had a very unique connection: playful, challenging, understanding: "Throw me in the deep end, just don't let me drown", Toots declared after their first concert together. Kenny Werner has been a world-class pianist and composer for over forty years. His prolific output of compositions, recordings and publications continue to impact audiences around the world. He wrote the landmark book, Effortless Mastery, Liberating The Master Musician Within. Which had an impact not only in musicians around the globe. Kenny was recently awarded the 2010 Guggenheim Fellowship Award for his seminal work, "No Beginning No End".
Grégoire Maret (harmonica) is a natural musician, humble and formidable in his own right. The Grammy winner is one of the best Harmonica players of our time and he has redefined the role of the harmonica in jazz of today. Gregoire never tried to imitate Toots and Toots for his part respected and admired him for his own unique style.
– the man who touched us all with his disarming personality and who gave to the world more than only beautiful music…
– the virtuoso musician who had been involved in all the main jazz styles of his time and who wrote masterful songs and soundtracks that have become a part of our collective memory…
– Toots also worked successfully with many famous artists outside the jazz scene and was greatly appreciated by them for his musicality.
Touring periods/avails
2022/2023