The Smithsonian Jazz Masterworks Orchestra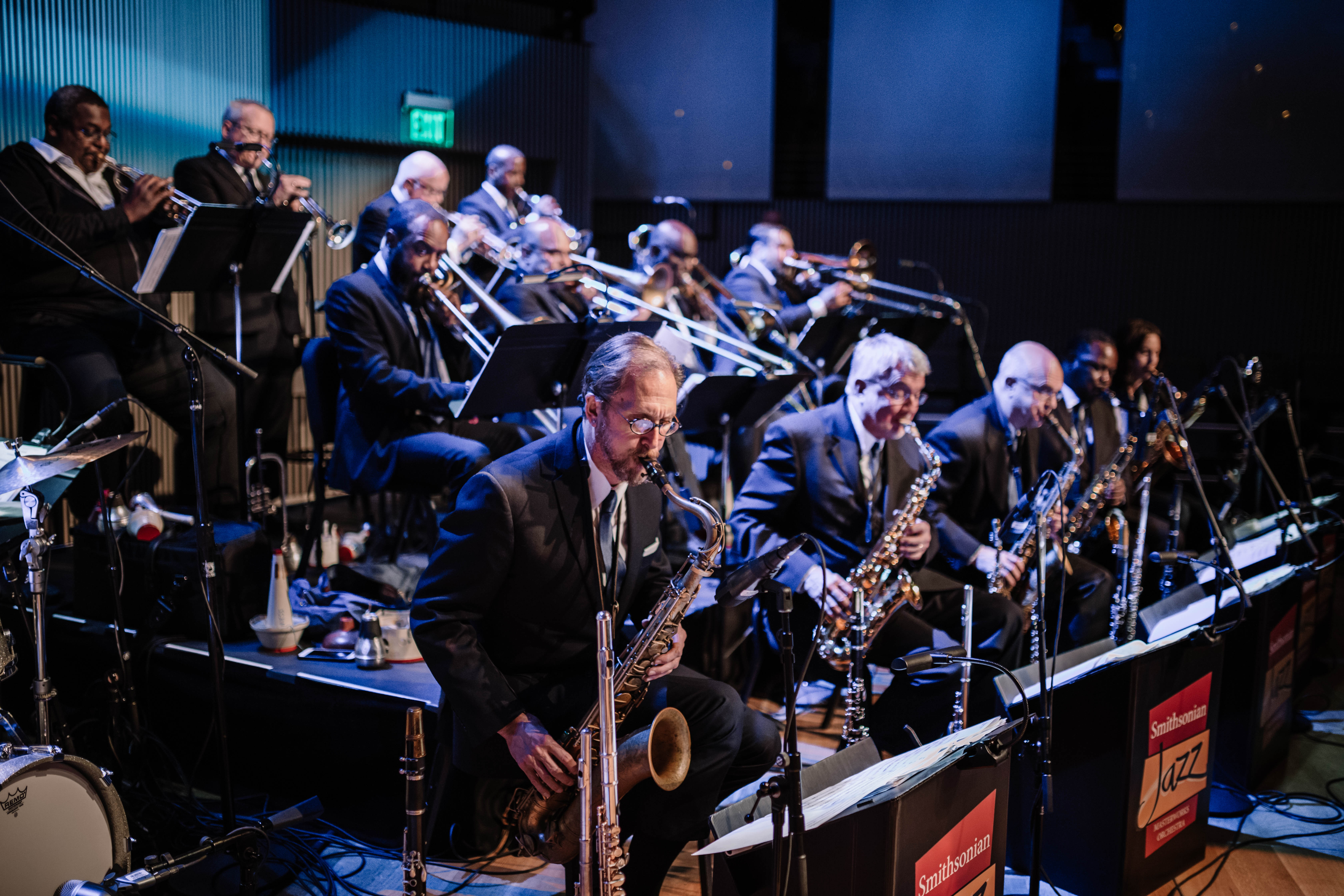 BIO
The Smithsonian Jazz Masterworks Orchestra (SJMO), an 18-piece Big Band, is the national jazz orchestra of the United States. It is based at the National Museum of American History in Washington DC, where it is the orchestra-in-residence. The SJMO was founded in 1990 with the dual mission of performing and preserving American jazz masterworks and raising public awareness and understanding of the genre.
The Smithsonian Jazz Masterworks Orchestra was founded with an authorization from Congress in recognition of the importance of jazz in American culture and its status as a national treasure. The National Museum of American History is the nation's only museum with its own jazz orchestra. A beloved fixture of the greater Washington DC music scene, each year the orchestra offers a concert season and performs nationally at festivals and educational programs across the country.
As the national jazz orchestra, the SJMO promotes and shares some of the greatest music that jazz has created. Throughout the years the orchestra has distinguished itself as one of the treasures of the Smithsonian, itself a preeminent national treasure.
The band has performed for audiences across the United States and throughout Canada, Europe, the Middle East, and Africa, bringing treasured jazz music to the John F Kennedy Center for the Performing Arts, the White House and the US Capitol, Harlem's famed Apollo Theater, the 1996 Olympic Games in Atlanta, prestigious music festivals, and schools and colleges around the world.
The SJMO is not just the only federally chartered orchestra in America, it is the only such ensemble in residence at a museum, creating an exceptional relationship between the ensemble and the museum's vast holdings of jazz music history. From its archives including 150,000 unpublished Duke Ellington scores to its collections including John Coltrane's saxophone, the museum provides a unique historical grounding and access for the orchestra, placing it in an exceptional position to make the legacy of jazz come alive.