SWR Big Band – Charlie Parkers "Bird Live"
feat. John Beasley & Magnus Lindgren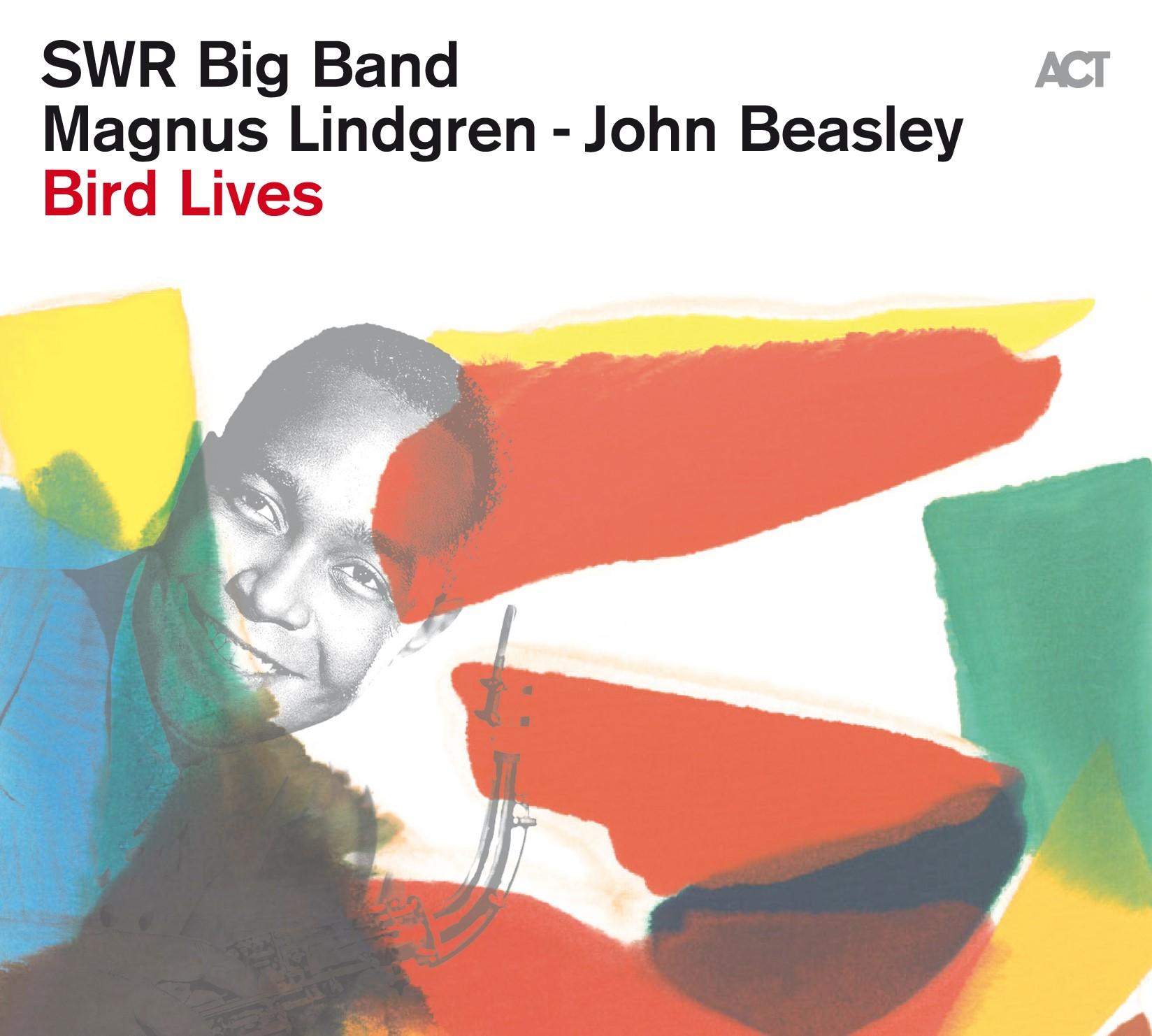 BIO
Stuttgart's SWR Big Band is a four-time GRAMMY nominee and has been recognized as one of the top bands in the world.
SWR Big Band has so far been nominated four times for Grammy Awards (2002-2004; 2009). A great honour in 2011, when it was the first German band ever suggested for the "Prêmio da Música Brasileira", Brazil's most important music award with "Bossarenova" with Paula Morelenbaum and Filo Machado. Currently Swedish composer/arranger/woodwind player Magnus Lindgren is Artist in Residence. Most recently album "Bird Lives" presents the music of Charlie Parker co-arranged by John Beasley guesting Chris Potter, Joe Lovano, Tia Fuller, Miguel Zenón, Charles McPherson or singer Camille Bertault. Further down the road collaborations with Quincy Jones, George Benson, Pat Metheny, Dee Dee Bridgewater, Jacob Collier, Ivan Lins, Maria Schneider, Gary Burton, Nils Landgren, Curtis Stigers, Roy Hargrove, Zaz or Sammy Nestico and Bob Mintzer have to be noted as well as pop artists like Paul Carrack, Max Mutzke or Götz Alsmann. Simply – SWR Big Band is one of the best big bands in the world.
Like the big bands in the USA, the SWR Big Band has its own sound, created by its founder and conductor, Prof. Erwin Lehn gently refined till today. The starting gun was first heard on April 1, 1951. Back then, the SWR Big Band was still known as a dance orchestra, the Südfunk-Tanzorchester. Lehn saw to it that the band was increasingly referred to as the "Daimler of big bands". For it has shared the stage with many stars: Miles Davis, Chick Corea, Astrud Gilberto, Chet Baker, Caterina Valente or even Arturo Sandoval. Ever since the early nineties, the SWR Big Band has been appearing with various bandleaders, depending on the project and style of music.
Magnus Lindgren is a multi-talented woodwind soloist, arranger, and composer.
Lindgren has collaborated with countless established and respected Artists such as: Herbie Hancock, Gregory Porter, James Ingram, Bobby McFerrin, David Foster, Take 6, Larry Carlton, Ivan Lins (Brazil), Till Brönner (Germany), Nicola Conte (Italy), Barbara Hendricks, Marie Fredriksson (Roxette, Sweden), Martin Fröst (Sweden), Ola Onabule (UK), John Beasley, John Patitucci, Ed Motta (Brazil), Youn Sun Nah (South Corea), Malena Ernman (Sweden), John Scofield, Chiara Civello (Italy) and many others.
SWR Big Band (Stuttgart Radio Big Band, with Magnus as Artist-in-Residence from 2018 for 3 years).HR Big Band (Frankfurt Radio Big Band), WDR Big Band (Cologne radio big band), Bohuslän Big Band (Gothenburg Sweden), Blue House Jazz Orchestra (Big Band Concerthouse Stockholm , with Magnus as Artist-In-resedence in 2004), Swedish Radio Symphony Orchestra, Royal Stockholm Philharmonic Orchestra, NDR Big Band (Hamburg Radio Big Band), Bielefeld Symphony Orchestra, Latvian Radio Big Band, Norrbotten Big Band (Sweden), Malmö Opera Ochestra (Sweden),
John Beasley is a GRAMMY award winning musician with nine GRAMMY nominations, one Latin Grammy nomination and one Emmy nomination for "Jazz at the White House" hosted by President Barack Obama. Beasley is Music Director for International Jazz Day gala global concerts organized by the Herbie Hancock Jazz Institute. In his 20's he began his career with jazz icons Freddie Hubbard, Miles Davis and has since performed with Dianne Reeves, Christian McBride, Peter Erskine, John Patitucci among others. He arranges and conducts for several big band orchestras and projects, including the HR Big Band, Moscow Jazz Orchestra, and most recently for Chucho Valdes The Creation project. His critically acclaimed big band playing the music from his six-time GRAMMY nominated trilogy album series MONK'estra has performed more than 85 concerts at global stages.