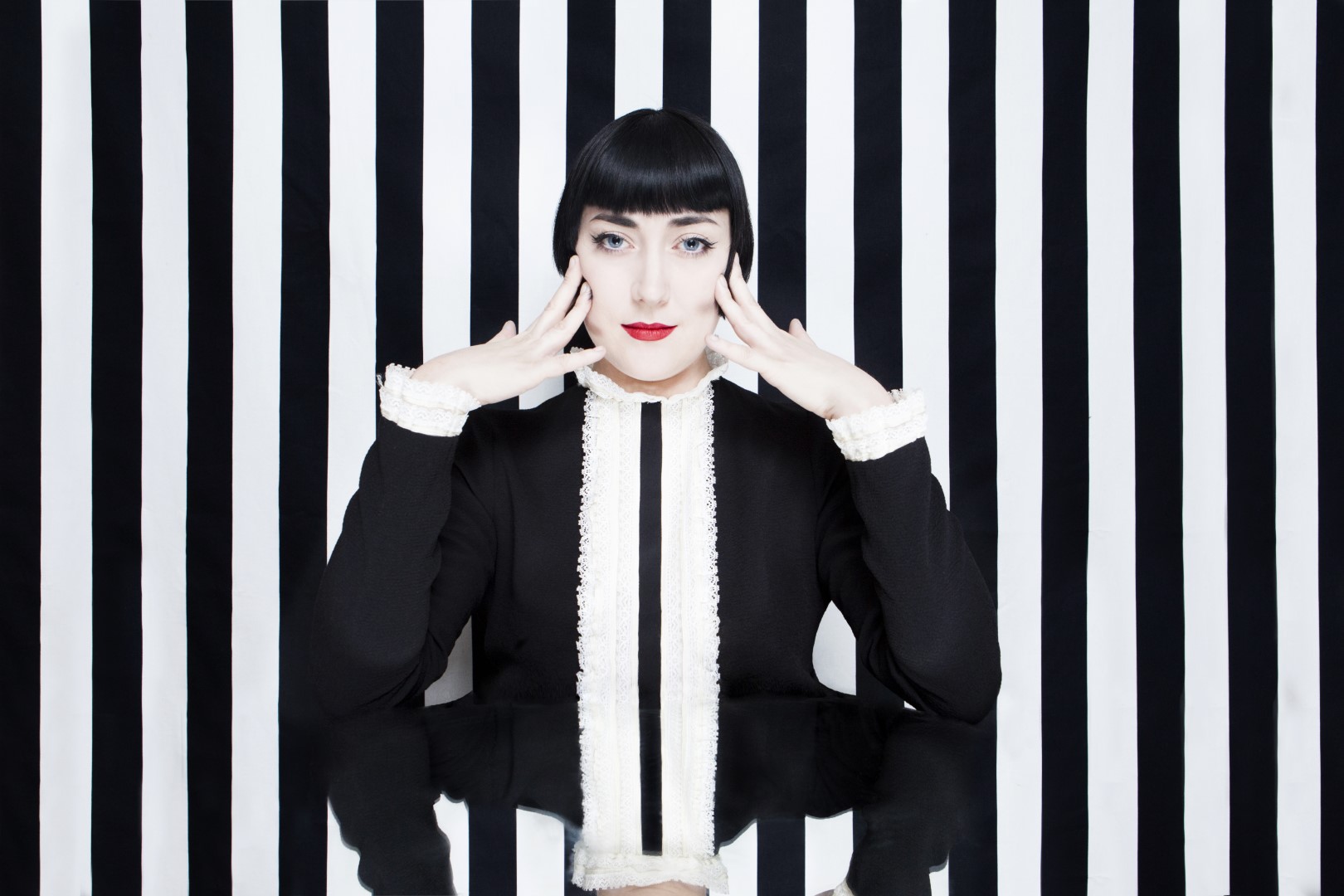 BIO
Hailey Tuck is a jazz singer from Austin, Texas, inspired by 1920s Paris and London. "The millennial's Louise Brooks"  Marie Claire
"a delicious, risk-taking guile that is dark and addictive yet witty and playful, like Holly Golightly meets Billie Holiday" – UNCUT, 8/10
"Jazz has a new heroine with smoky-voiced Texan songstress Hailey Tuck"  – The Star
Album of The Week – London Evening Standard
Caught between the dream of an unfettered future in Europe, gleaned from stories she devoured from her grandmother's bookshop, and her past in Texan Baptist military boarding school, Tuck arrived in Europe twelve years ago feeling like a dragonfly caught in amber.
She cut her teeth in Paris at eighteen, buoyed by the same supportive artistic community of her heroes Josephine Baker, Louise Brooke, and Blossom Dearie. A chance encounter with a Countess at eighteen led her to singing in palazzos in Venice, late night costume parties, occasionally scantily clad on a table, and of course underground cabaret venues. Yearning to graduate to the next step, she wrote a fortuitous email to legendary producer Larry Klein, whose name she found on the back of the CDs of her contemporary heroes, Madeleine Peyroux and Melody Gardot. After reading her jazz manifesto, Larry invited her to contact him, "If she was ever in LA", and in typical obsessive spirit, she immediately jumped on a flight. He championed her forward into a record deal with Sony, and the resulting debut album, Junk saw Larry Grammy nominated for Producer Of The Year. Already lauded for her live shows and tipped by Interview, Nylon, People magazine and Marie Claire, and with televised performances alongside Björk, The Breeders, Diva Mahal and Jools Holland, Tuck is on a mission to turn jazz on its head.
Her new self-produced EP, Coquette, to be released this March, is an interim exploration of the elusive balance artists must find between their work, mental health, and the unromantic nuts-and-bolts duties of life. Containing both originals and covers, it touches on both her love of the darker side of jazz, and accents of dreamy folk-pop, while maintaining Tuck's evocative playful storytelling, and introducing her audience to a new internal creative strength and maturity.
In her own words,
"Anyone who's ever been trapped in conversation by me, knows I love to tell a story! I'm always actively seeking out the elements of my life, and others, that strike me and create a narrative, funny anecdote and a picture. This particular snapshot is of a time I was experiencing a huge transition. I achieved some of my life-long goals, and was also generously gifted a very organized multi-level support system to continue achieving those goals, and then in one second I didn't have those any more, and I had this legitimacy crisis. Who am I? And who gives me permission to create? I decided to channel that into writing, which is the ONLY thing I've ever been shy about, and chose the other songs from lyrics that I wish that I had written, and the (ironic) perspective of the album I would make if I had an unlimited budget. I have been doing a lot of dreaming, and I hope that translates with the arrangements and mood. As always, my greatest obsession, fascination, hope and goal is that you dream too."