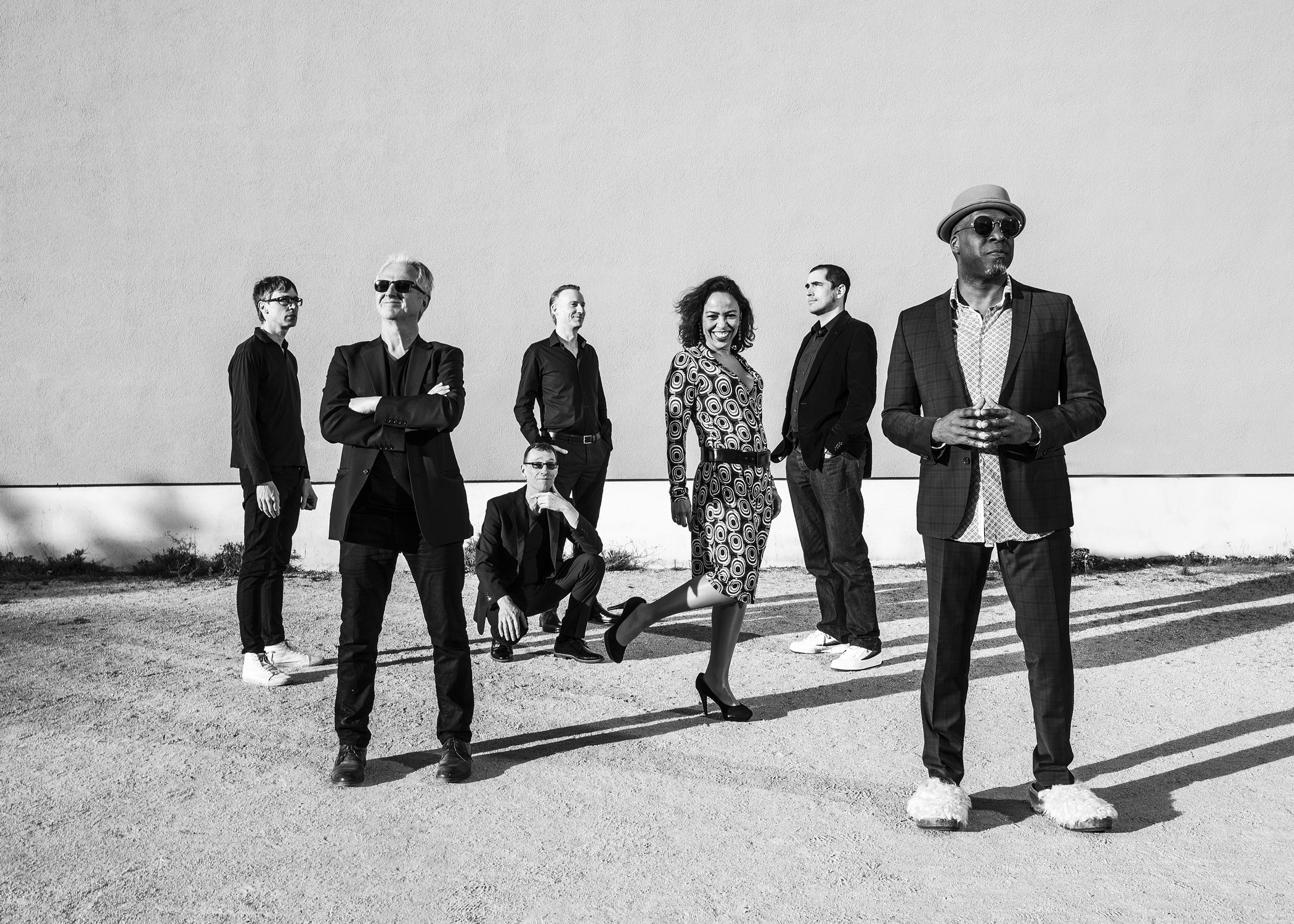 BIO
DePhazz definitely ranks up there as the most innovative European chillout, electro lounge NuJazz group! The prolific and long-running act is a contemporary project led by the diligent sound collector and sample architect, producer Pit Baumgartner, aka the Godfather of Lounge.
German engineering has always been appreciated worldwide. It is innovative, technically sophisticated down to the smallest detail and makes life more beautiful. Attributes that also fully apply to the band De-Phazz founded in 1997 in Heidelberg. 
Pit Baumgartner is a German-Austrian producer who has surrounded himself with a shifting cast of collaborators that includes vocalists Karl Frierson, and Pat Appleton. Baumgartner and company have explored various forms of Jazz and Lounge music, integrating modern turntablism, with elements of Latin, Trip Hop, Drum and Bass. De-Phazz tracks like No Jive and The Mambo Craze have appeared on dozens of compilations with 'lounge', 'chill', and 'café' in the title. Though much of the De-Phazz catalog could be termed studio creations, it also contains collaborative, acoustic, and live projects such as Big (recorded with Radio Bigband Frankfurt, 2009), Naive (2013), and Private (2016). No stranger to outside work, Baumgartner remixed Ella Fitzgerald's Wait 'til You See Him for the first Verve Remixed compilation, as well as tracks by the likes of Kool & the Gang, a-ha, and Blank & Jones. De-Phazz still exists over 20 years after the lounge revolution; it has never been one of those DJ projects where a producer chooses varying and exchangeable musicians for the studio. De-Phazz's songs creep into the auditory canals, stimulate brain activity and electrify dancers to hit the dancefloor. The songs are known in Vladivostok as well as in Anchorage, in Ibiza as well as in Kathmandu. By courtesy of smart bartenders, compilations like Café del Mar or movie soundtracks, songs like The Mambo Craze, Something Special or Cutthe Jazz (played on Spotify three million times) went viral. Baumgartner & Co. have sold over half a million recordings, not including black-market copies that possibly make De-Phazz the most burned band in Eastern Europe. The group has so far performed thousands of concerts all over the globe.
Thanks to the exceptional performance of Pat Appleton and Karl Frierson, as well as outstanding soloists like trombonist Otto Engelhardt or Marcus Bartelt, De-Phazz still amazes their crowds worldwide on big live stages beyond the sound-insulated recording booths.