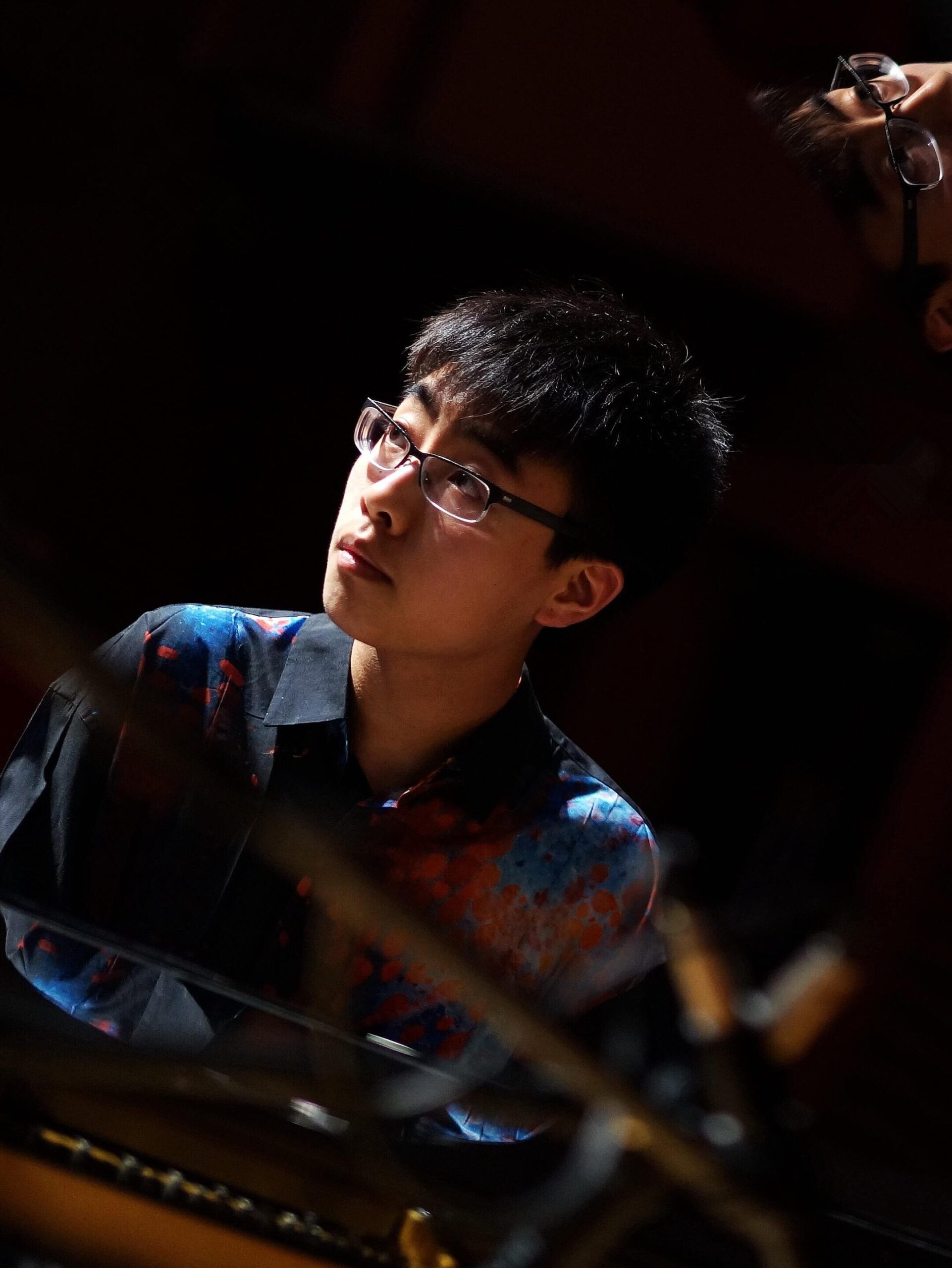 BIO
21-year-old Chinese piano prodigy and Julliard student, composer and winner of Montreux Piano Jazz Competition, A Bu is taking the music world by storm. He is no longer a child prodigy, but his piano playing remains prodigious.
"It is always a personal thrill to find a 'fresh voice' within the jazz continuum. A Bu is a highly creative and accomplished jazz pianist who is also a gifted composer. I regard him as a promising young jazz lion who has a brilliant career ahead of him and will surely be talked about for many years to come" – Michel Camilo
Jazz from China? China is not exactly known as the heartland of jazz. The genre long had difficulty gaining a foothold in the country, where it was considered elitist and niche. That is slowly changing. Festivals and large concert halls are starting to host jazz concerts and there are also smaller jazz cafés springing up everywhere. And there is A Bu!! The young pianist has everything he needs for a successful international career and a role as musical ambassador for his country.
Born in Beijing in 1999, A Bu stands out as one of the most promising pianists of the Chinese jazz scene. At only four years old he started to play and study classical piano. At China's Central Conservatory of Music aged 9, A Bu began to approach improvisation and soon developed a passion for playing jazz. At 15, A Bu won the First Prize & Audience Choice of the prestigious Montreux Jazz Solo Piano Competition (2015 edition, Parmigiani Jazz Solo Piano Competition). A Bu has appeared multiple times at the International Jazz Day Global Concert, where he was invited by the UNESCO and Herbie Hancock Institute of Jazz to share the stage with Herbie Hancock, Wayne Shorter, Marcus Miller, Igor Butman, Till Brönner, Ben Williams, Brian Blade and many international jazz stars. Since then, A Bu has played at some of the world's best-known music venues including the Forbidden City Concert Hall, Tchaikovsky Concert Hall, Foundation Louis Vuitton and made debuts at Montreux Jazz Festival, Umbria Jazz Festival, JZ Festival, and other international jazz festivals. Taking the quality of a professional classical pianist and influence of jazz idioms, A Bu plays in a lyrical style with clarity and exquisite sense. His original music also emphasizes his heritage. He is currently enrolled at The Juilliard School, pursuing a degree in classical piano performance under distinguished pianist Mr Hung-Kuan Chen. A Bu is systematically continuing his education, learning theory along with Latin and classical music. If he finds something interesting, he absorbs it like a sponge – a model student, but for all the right reasons. A Bu, the autodidact, has also taught himself to play guitar, saxophone and bass, and still wants more.
His fourth album is to be released soon.